BlackBerry finally announces the Passport, and it's coming to America soon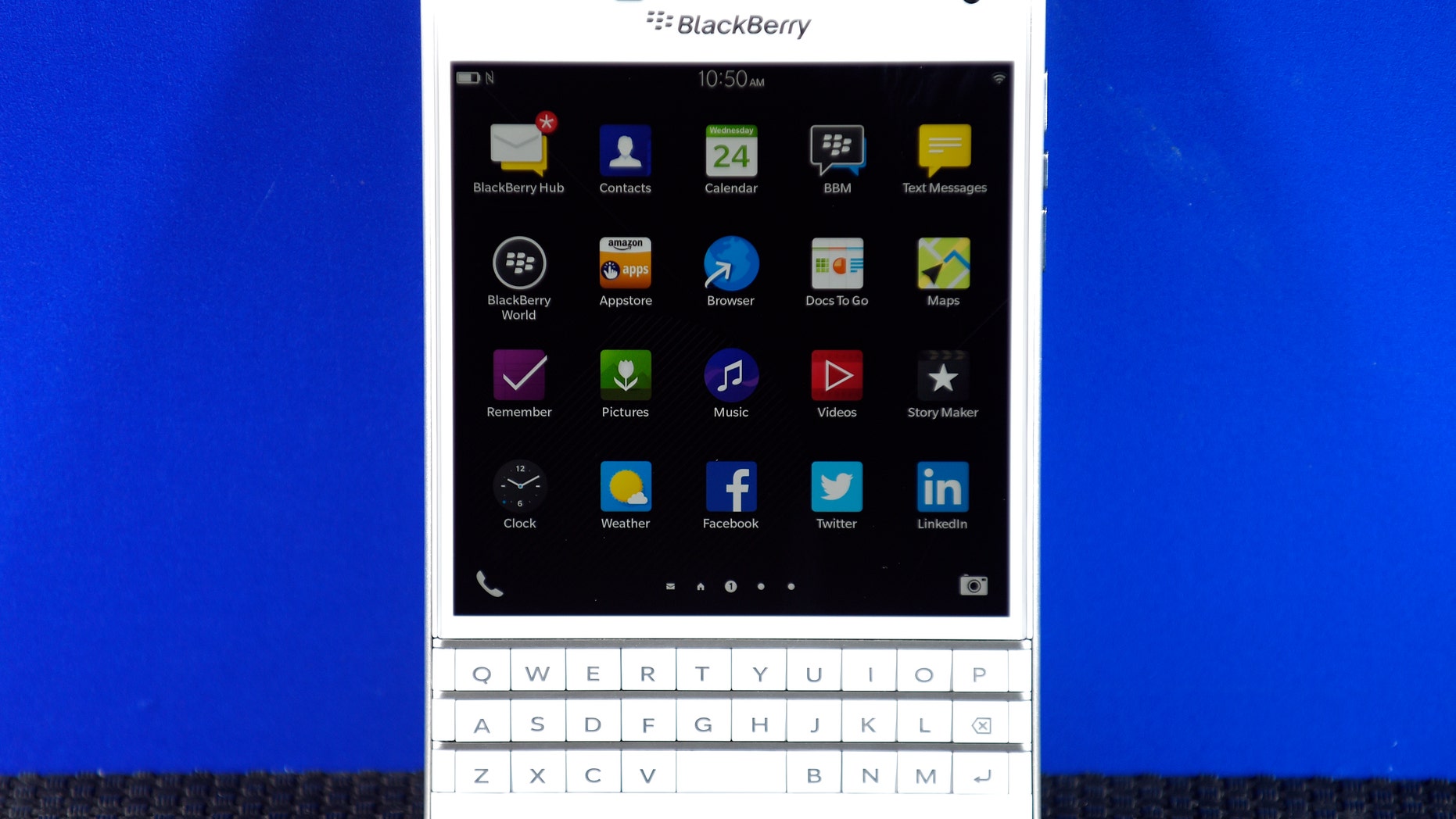 BlackBerry has announced the Passport smartphone at a global event, simultaneously held in Toronto, Dubai, and London. Despite showing off the phone several times already, this was the phone's official debut, and has provided us with more information on the unusual looking device.
If you want to see the dimensions of the BlackBerry Passport for yourself, just pull out your real passport. It's exactly the same size. We already know the majority of the specs, but during the presentation, the benefits of its different style were explained. It's equipped with a 4.5-inch, 1440 x 1440 pixel resolution touchscreen display. This offers a 453ppi pixel density, which is suitably sharp; but according to BlackBerry, it's the widescreen effect that makes the Passport intriguing.
Related: Eyes on with the BlackBerry Passport
Apparently, ebook readers come closest to matching print content's 62 character page width, but most thin smartphones only manage to offer half this amount. The Passport's wide display means it can show 60 characters, making webpages and documents easier and more pleasing to read.
Touch-enabled keyboard, and BlackBerry 10.3 make the Passport standout
The touchscreen is joined by a touch-enabled keyboard, and it's the Passport's standout feature. Gestures are key to its operation, with an up-swipe for selecting suggested words, a swipe down to bring up a virtual option list, which then corresponds to the physical keyboard, plus ease of selecting text on the screen.

BlackBerry will send out the Passport with the latest BlackBerry 10.3 software installed. It comes with the BlackBerry Assistant, which is the firm's Siri/Cortana/Google Now competitor, but aimed more at business users. It can be spoken to like other systems, but commands can also be typed for when you need to be a little more discrete. Don't expect too many witty comebacks from your nameless assistant here, it's all about making appointments, managing your calendar, and searching the Web.
All-new camera, and long battery life
Unusually for a modern smartphone, BlackBerry emphasized the Passport's ability to act as a great speaker phone. It's apparently 18 percent louder than the HTC One and 350 percent louder than the Galaxy S5. It's clearer too, and will adapt to your environment to increase volume automatically. This feature works even when the phone isn't against your ear. BlackBerry says the Passport's superior audio could see it replace desktop speakerphones, such is the increase in audio quality.
Related: BlackBerry launches BlackBerry Assistant to take on Siri and Google Now
The big, 3450mAh battery should return 30 hours of varied use, and to ensure you don't waste too much of it, you can turn the phone over on the table and it automatically goes into standby mode. A 13-megapixel camera is on the back, fitted with a new lens and sensor, plus it has optical image stabilization. We're told it'll take the best pictures we've ever seen from a BlackBerry phone. Inside is a 2.2GHz Snapdragon 800 quad-core processor, 3GB of RAM, and 32GB of internal storage space.
BlackBerry Blend
Finally, BlackBerry Blend was introduced, where BB10 messages and other content can be viewed on a linked Windows, OS X, iOS, or Android device. For example, BlackBerry BBM alerts show up on your laptop, allowing you to view and respond to messages, plus you can work with your calendar, and interact with the BlackBerry Hub. For security, closing Blend instantly removes everything from the linked laptop. Files can also be shared in Blend, and accessed anywhere.
Blend works on the Passport and the Porsche Design P'9983, plus you'll need a corresponding app installed on your laptop, phone, or tablet. It's not clear how many features will be included in the free version, but BlackBerry does mention there will be an enterprise-focused subscription model for Blend too.
Iconic Passport will be followed by the Classic
BlackBerry CEO John Chen called the phone "iconic," and a "great achievement," in a relaxed and informal opening. Chen also called on Canadians to get behind the "BlackBerry comeback," and even managed to slip in a few knocks against the competition.
BlackBerry will offer four phones by 2015. We've already seen the Z3 and the P'9983, and along with the Passport, the Classic will be out between now and the end of the year. In Canada, the Passport will go on sale today with the Telus network for $200 until the end of the month, when the price will increase to $250.
If you want to pick up a Passport in America, it'll be sold through Amazon and in BlackBerry's own online store sometime before the end of the year. Plus, AT&T will be stocking the phone, where the on-contract price should also be around $250, while John Chen has already said the phone will cost $600 outright. The phone will eventually be released in 30 countries around the world.