Beware Craigslist dangers, security experts warn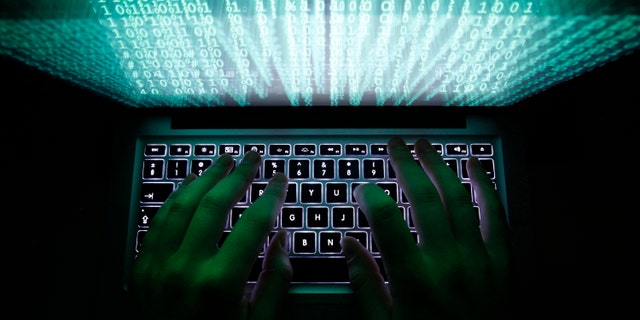 When Daniel Zeitz posted his Play Station 4 for sale on Craigslist, the young Georgia man had no idea what would befall him.
The 28-year-old was shot and killed Sept. 12 while meeting a potential buyer in a parking lot of an apartment complex, allegedly by a 16-year-old girl who, along with her boyfriend, sought to steal the video gaming system.
Twenty-year-old Nathaniel Vivian and the teenage girl, whose name has not been released, met Zeitz at about 9:30 p.m. outside an apartment in Sandy Springs, Ga. When Vivian tried to rob Zeitz of his PS4, a struggle ensued during which the girl fired a shot from a .25 caliber handgun that passed through Vivian's hand and struck Zeitz in the chest, killing him, police say -- all while her 16-month-old baby looked on.
Zeitz's murder is part of a long string of crimes associated with Craigslist -- from murder and theft to prostitution and scams of all varieties.
While buyers and sellers must enter the popular online marketplace at their own peril, security experts say certain precautions can be taken to ensure safe and lawful transactions.
"The biggest deal is to meet in a place that's safe," said Raymond Foster, a retired LAPD lieutenant who is an expert in police technology. "You're essentially going on a blind date. There's been no referral. I would pick a place I was very comfortable with."
A Missouri father shielded his family from gunfire as they were robbed in July while trying to buy their teenage son his first car -- a 2007 Hyundai Sonata -- from an individual posing as a seller on Craigslist. In February, federal authorities busted a ring of diamond thieves victimizing sellers across the country under the direction of a state prison inmate who was using Craigslist to set up "robberies by appointment," according to the FBI. On Wednesday, a 25-year-old Vermont man who advertised a property for rent on the site that was never available was accused of taking rent money from two women and will appear in court Oct. 27.
"All traditional crime has migrated to the Internet -- robbery is robbery and scams are scams," Foster told FoxNews.com. "The Internet allows criminals to cast a wider net and allows them anonymity."
Craigslist tells its users that if they, "deal locally, face-to-face," they will avoid 99 percent of scam attempts. The site advises buyers and sellers to ignore emails and texts from non-local persons and to "deal with locals you can meet in person."
"Never wire funds," the site cautions. "Don't accept cashier checks or money orders ... Never give out financial info (bank account, social security, paypal account, etc). Do not rent or purchase sight-unseen —that amazing 'deal' may not exist. Refuse background/credit checks until you have met landlord/employer in person."
The site also lists ways in which users can identify a potential scammer, such as "an email or text from someone that is not local to your area" or "a vague initial inquiry, e.g. asking about 'the item.' "
"I'm constantly on Craigslist," said Robert Siciliano, a security expert with bestHomeSecuritycompanys.com, who bought a boat, rented an apartment and sold a set of skis all within the last six months on the site.
"For every 10,000 transactions that go on every day, maybe one of them goes bad," he said. "However, as a Craigslist consumer, there's always a chance you're going to be dealing with someone who is desperate. And desperate people do desperate things."
"Because there is that chance, you need to exercise as much caution as possible," he said. "Whenever I invite someone to my property, I find out as much as I can about that person before they get there. They text me and I call them so I have their number. Then I Google their number and find out what their name is. I look them up on Facebook to see who they are."
"Those tools are available to everyone," he said, noting that many people are under the false assumption that Craigslist users are already vetted. Foster noted that by Googling an e-mail, you can see if it shows up on any scam boards.
While online sites such as Craigslist make it significantly easier for criminals to make contact with victims, Siciliano said, "You can't demonize the Internet. It's not the Internet's fault."
He urged that people use "common sense" when making transactions.
"Don't go to a parking lot. Meet them in the mall. They're much less likely to pull out a gun in the food court. Don't go into someone's basement to check out a pair of skis," he said.
Both Foster and Siciliano agreed that perhaps the best place for buyers and sellers to meet is in front of a police station.
"We're programmed from a very young age that if we read it, it must be true," said Foster. "But just remember what your grandfather said: 'If it's too good to be true, it probably isn't true.' "