Beretta shows off new battle rifle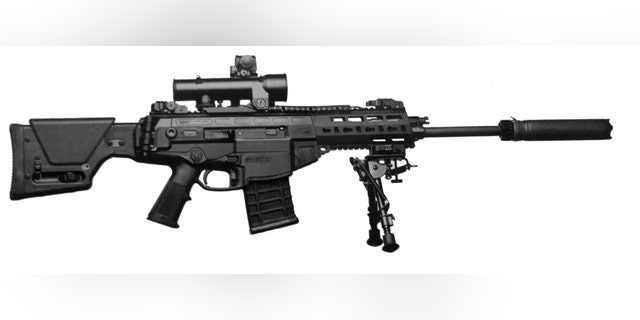 NEWYou can now listen to Fox News articles!
Beretta Defense Technologies showed off its new ARX-200 battle rifle at the Milipol show in Paris this week.
Milipol is a biennial event held in the French capital and sponsored by the French Ministry of Interior. It is conducted in partnership with the French National Police and Gendarmerie, Civil Defense, French Customs and other key partners like INTERPOL.
Teams charged with protecting their respective countries and cities walk the floors evaluating the latest state-of-the-art tech, vehicles, equipment, gear, weapons and more. The objective is to find gear that will help them to do their job even better and more safely.
Related: Glock unveils tiny pistol that is easy to hide
Developed to meet the Italian Army's requirements, the ARX 200 is a new combat rifle in 7.62 mm x 51 NATO calibre. The Italian Army uses the ARX-160A3 5.56x45 mm rifle. The new rifle has similar look to the ARX-160 5.56 mm assault rifle and is designed to be familiar to a user of either.
Gas-piston operated with locked breech and rotating bolt, the rifle also features an ambidextrous magazine release button, catch lever and fire selector. The fire selector has three positions: safe, single shot and automatic.
Related: Army takes aim with more M4 weapons
The ARX-200 weighs just shy of 10 pounds at about 9.92 pounds without a magazine. Weight is reduced through a single aluminum piece design for the forehand and upper rail.
This is one accurate rifle. The ARX achieved a1.5 MOA accuracy at 100 meters using match-grade ammunition – an accuracy pretty much in line with designated marksman rifles. A designated marksman rifle variant is underway by Beretta.
Grenade launcher

Need a grenade launcher? No problem. The ARX-200 is compatible with the Beretta GLX 160 (40x46mm) grenade launcher. There's a full set of rails on the rifle and it works well with a foldable stock