AT&T is raising your phone bill by $1 billion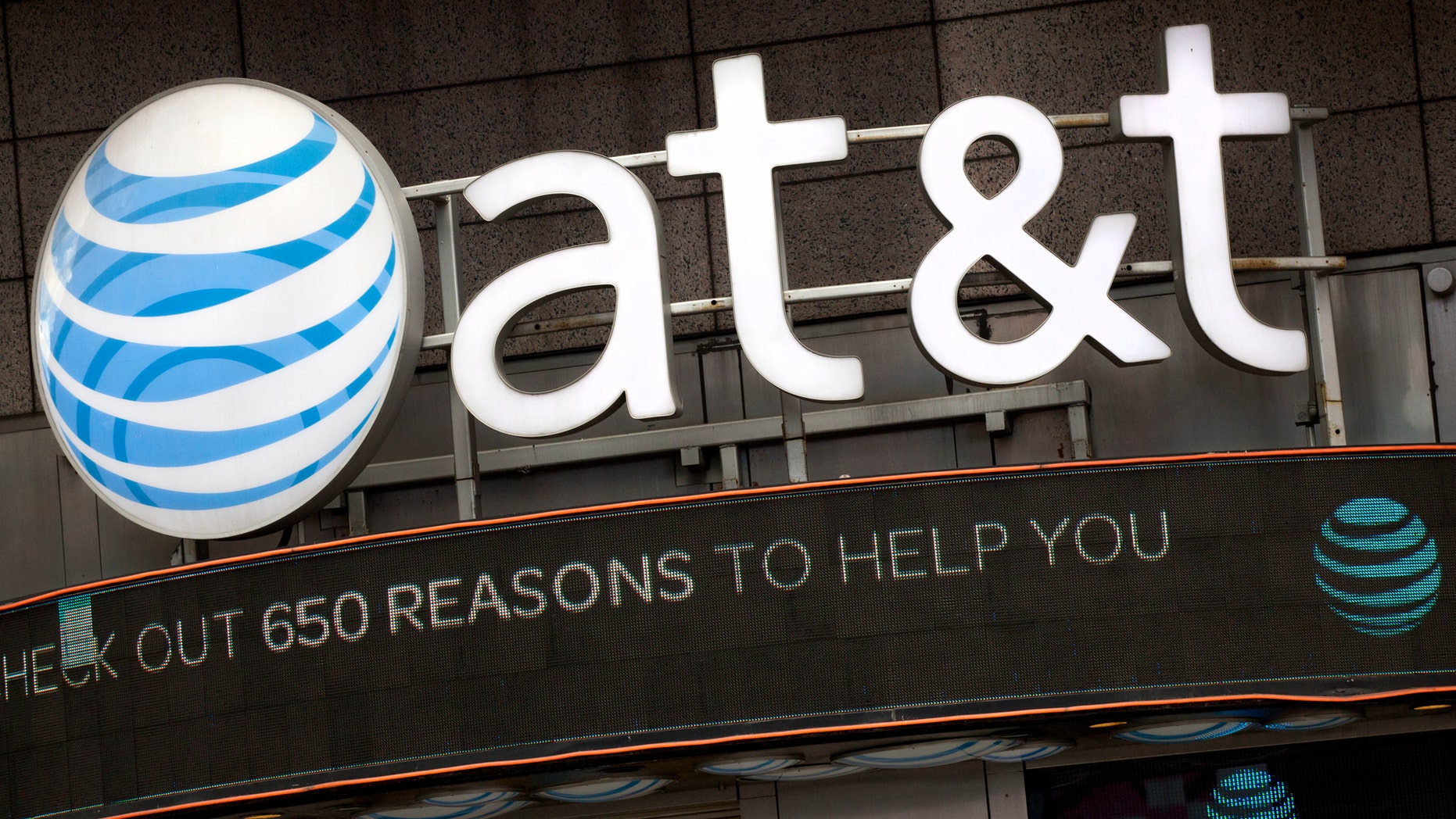 AT&T has hiked an "administrative" fee consumers must pay that should add almost $1 billion to the company's coffers, according to a Wall Street analyst.
The fee hike was first spotted on Wednesday by BTIG Research analyst Walter Piecyk, who wrote about it in a research note. AT&T increased the fee twice during the quarter, according to Piecyk.  

"We estimate that the addition of these other post-paid devices would lift revenue by as much as $970 million," Piecyk wrote. Post-paid refers to a typical carrier contract when the customer is billed at the end of the billing cycle.
IPHONE BATTERY DEAD AGAIN? 7 SURPRISING WAYS YOU'RE DRAINING POWER
Administrative fee hikes can be seen as a "sneaky" way to raise revenue because they can go unnoticed by consumers and because the reasons are often murky. For example, AT&T came under fire for raising these fees in 2013, CNET reported.
AT&T says it's standard practice. "This is a standard administrative fee across the wireless industry, which helps cover costs we incur for items like cell site maintenance and interconnection between carriers," an AT&T spokesperson told Fox News.
But AT&T may need the fee increase to fund its $85.4-billion purchase of Time Warner. "Presumably the Administrative Fee is another way to help AT&T fund its network build and Time Warner acquisition going forward," Piecyk said in the research note.
The analyst added that by acquiring Time Warner, ATT's net debt increased by more than $60 billion.
FLIP PHONES ARE BACK: LESS DISTRACTING AND A LOT CHEAPER THAN A SMARTPHONE
Years of almost no change, then a jump
The fee hike comes after years of little change, according to BTIG. In 2013, the initial Administrative Fee started at $0.61 per phone line, then rose to $0.76 over the next three years.
"That change went unnoticed by investors and the media," Piecyk wrote in a research note.
But then it jumped from $0.76 to $1.99 in three months, according to BTIG. "In April of 2018, the Administrative fee increased to $1.26 and in June it rose again to $1.99," BTIG said in the research note.
Later on Wednesday, in an update to its original research note, the research firm added that tablets and watches that use cellular connections will also incur an Administrative Fee, in addition to phones.
FBI DETAILS TOP INTERNET SCAMS
Bundled with other charges
AT&T has a web page that explains surcharges and other fees, including the Administrative Fee. But the terse description provided there isn't very helpful.
"The Administrative Fee helps defray certain expenses AT&T incurs, including but not limited to: (a) charges AT&T or its agents pay to interconnect with other carriers to deliver calls from AT&T customers to their customers; and (b) charges associated with cell site rents and maintenance."
BTIG expressed some skepticism about the hike in its report.
"It's hard to believe that interconnection costs have increased in the past 6 months enough to justify this fee increase," Piecyk wrote. "In fact, wireless operators have been crediting LOWER interconnection costs when explaining why their cost of service was in decline. Not surprisingly, we don't recall any reductions in Administrative Fees by AT&T or its peers associated with reductions in interconnection expenses."