Apples Tim Cook has a 'grand vision' for television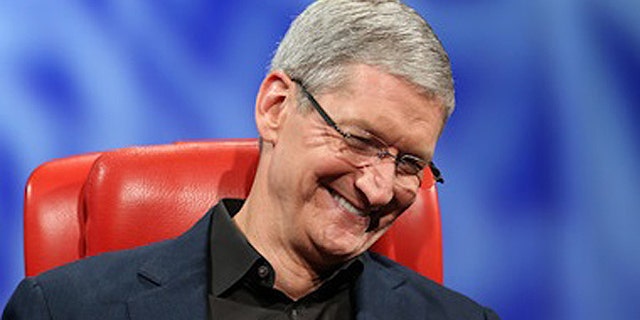 Apple CEO Tim Cook is still staying mum on the company's plans for a proper TV set.
However! At the 11th D: All Things Digital technology conference, Cook said the company sure has seemed to learn from its initial foray into the living room.
[pullquote]
"There is a very grand vision of this," Cook said, speaking of television in general, in an onstage conversation with Kara Swisher and Walt Mossberg at the conference.
"When you look at the TV experience, it's not an experience that I think very many people love," Cook said. "It's not one that has been brought up to date for this decade. It's still an experience much like 10 years ago or 20 years ago."
Apple's answer to that, thus far, has been Apple TV. It's the company's modestly priced, fairly limited set-top device. Which, of course, Cook and Apple have maintained for some time is the company's pet experimental project — a "hobby," as Cook has said many times over the years.
"We answered some of those [problems] — clearly not all of those — through Apple TV," he said.
While the company has seen modest success with Apple TV here — selling more than 13 million since the device debuted — it has been less a flagship product than a sort of learning experience for the company.
"It's been great for customers," Cook said. "But it's also been good from a learning point of view for Apple."
Does that mean we'll see a TV set before the year is out?
"I'm going to leave that alone," Cook said. "But it continues to be an area of great interest to us."