Chinese infiltrated top U.S. weapons systems, confidential report claims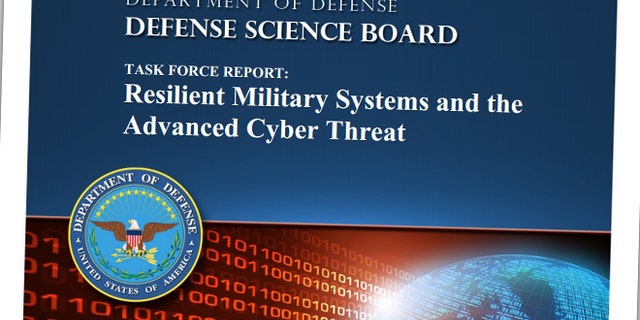 More than two dozen top weapons systems -- including the Patriot missile defense program, the V-22 Osprey, the Black Hawk helicopter and the Navy's new Littoral Combat Ship -- were compromised by a widening Chinese cyber espionage campaign, according to a new military report.
A portion of the confidential Defense Science Board report, titled "Resilient Military Systems and the Advanced Cyber Threat," was obtained by the Washington Post. The confidential portion detailed the various weapons that had been compromised.
[pullquote]
It includes the F-35 Joint Strike Fighter, the most expensive weapons system ever built at $1.4 trillion, the Post reported.
A senior defense official who has seen the classified portion of the otherwise public report confirmed to Fox News its contents. Experts questioned about the breach were astounded by the scale of the espionage.
"That's staggering," said Mark Stokes, executive director of the Project 2049 Institute, a think tank that focuses on Asia security issues. "These are all very critical weapons systems, critical to our national security. When I hear this in totality, it's breathtaking."
The report stopped short of saying that China stole the designs, but senior military officials with knowledge of the breaches told the paper that the vast majority of the compromises were the result of a growing Chinese espionage campaign against U.S. defense contractors and government agencies.
"The Department of Defense has growing concerns about the global threat to economic and national security from persistent cyber-intrusions," a spokesman for the Pentagon told the Post. He said they were "aimed at the theft of intellectual property, trade secrets and commercial data, which threatens the competitive edge of U.S. businesses like those in the Defense Industrial Base."