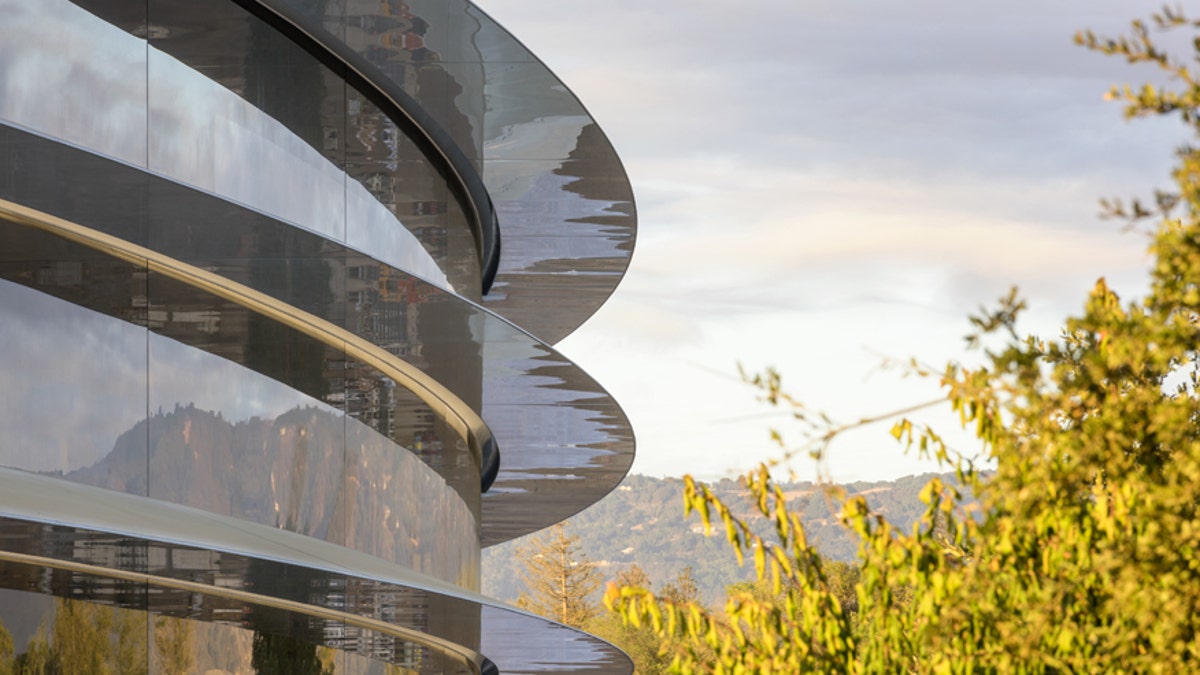 Apple is famous for its iconic designs, and now its distinctive new hub is closer to opening for business. The Cupertino company announced on Wednesday that the striking-looking facility will start welcoming staffers this April, and that it will take half a year to move over 12,000 people into the new facility.
The new headquarters, frequently compared to a space ship, is shaped like a giant ring and boasts some 2.8 million square feet of space. Its outsides are covered in what Apple says are the largest pieces of curved glass in the world.
Being green is a big part of the new facility, and Apple boasts that not only has the new 175-acre campus replaced asphalt with greenery, the building is also powered completely by renewable energy. Solar panels on its rooftop will generate 17 megawatts of clean energy, the company said, and because of the building's natural ventilation, it won't need to be cooled or heated for most of the year.
The new site, called Apple Park, also features a theater that seats 1,000 and will be used for product announcements. Its name honors the company's late CEO: The Steve Jobs Theater. Its entrance is a glass cylinder that's 20 feet tall and has a diameter of 165 feet.
"Steve's vision for Apple stretched far beyond his time with us. He intended Apple Park to be the home of innovation for generations to come," Tim Cook, Apple's CEO, said in a statement.
Employees will be able to enjoy a large fitness center, and for the public who want to snatch up Apple products, there will be— you guessed it— an Apple Store.