Apple testing designs for interactive TV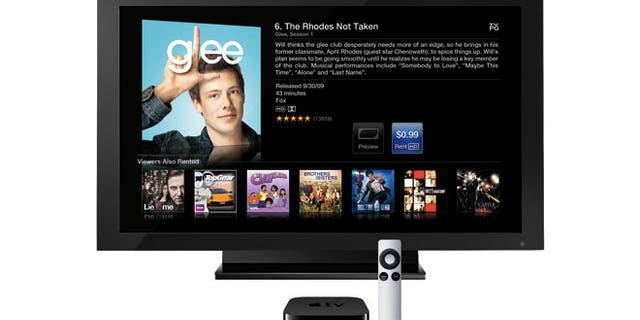 NEWYou can now listen to Fox News articles!
Apple is working with component suppliers in Asia to test several TV-set designs, people familiar with the situation said, suggesting the U.S. company is moving closer to expanding its offerings for the living room.
Officials at some of Apple's suppliers, who declined to be named, said the Cupertino, Calif.-based company has been working on testing a few designs for a large-screen high-resolution TV.
Two people said Hon Hai Precision Industry Co., which assembles the iPhone and iPad, has been collaborating with Japan's Sharp on the design of the new television.
"It isn't a formal project yet. It is still in the early stage of testing," said one of the people.
Apple, which works with suppliers to test new designs all the time, has been testing various TV prototypes for a number of years, according to people familiar with the efforts. The company generally tests and develops products internally before doing so with outside suppliers.
Competitors such as Google are toying around in the business of making software for televisions and set-top boxes as well, but no one offering has gotten big traction to date. Apple's move into the television market would intensify competition with some of its biggest suppliers such as Samsung. The South Korean company supplies key components to Apple and is also the world's biggest TV maker by shipments.
"The potential for consumer lock-in that the television creates will likely drive platform companies to continue exploring the space. As such, while the battle is just getting started on this front, we see it as having the potential to either further entrench current winners such as Apple, or completely disrupt the market once again," Goldman Sachs said in a report.
For more on Apple's TV plans, see the full story at The Wall Street Journal.