Apple iPhone 5S rumor suggests LTE advanced with double 4G speeds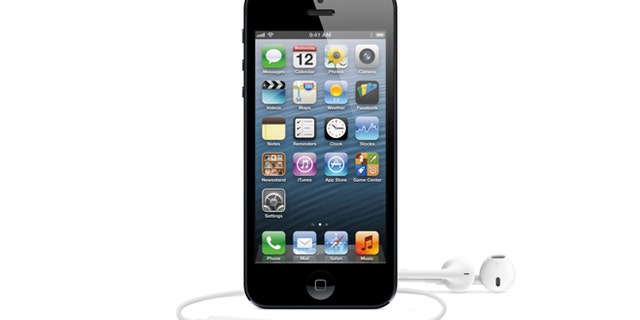 Samsung unveiled its Galaxy S4 LTE Advanced handset last week, and now it looks like Apple could be prepping an LTE-A device of its own. According to a new report from Korea, the iPhone 5S will be the first Apple smartphone to offer up to double the 4G data speeds.
"SK Telecom is approaching Apple to put our LTE-A technology on the upcoming iPhone 5S," an SK Telecom executive reportedly told The Korea Times. "We are in the middle of negotiations."
More: Top 8 iPhone 5S Rumors
The news comes just after Samsung announced the LTE Advanced version of its flagship Galaxy S4. Samsung's device is the first to take advantage of SK Telecom's faster network, but The Korea Times' source said the company plans to have as many as seven LTE-A devices by the end of 2013.
This LTE-A data connection would enable the iPhone 5 to reach download speeds as high as 150Mbps, which is twice as fast as the current-generation iPhone 5, the report says.
"There's no reason for Apple not to use the LTE-A technology," the SK executive reportedly said.
However, don't expect this technology to land on your next iPhone in the U.S. anytime soon. Apple reportedly plans to use Korea as a test to gauge interest and marketability in an LTE-A handset, industry sources allegedly told the Korean newspaper. This means carriers in North America and other markets probably won't see an LTE-A variant of the iPhone 5S upon launch. As per usual, Apple hasn't confirmed any plans regarding its next iPhone.
That doesn't mean U.S. carriers aren't exploring implementing LTE-A technology into their devices. T-Mobile is reportedly on pace to roll out the technology by the end of the year, and Verizon Wireless recently told us it plans to lead on LTE Advanced.
As for the next iPhone, LTE-A connectivity is just one of the many rumored features. While Apple is rumored to launch both a low-cost iPhone and a flagship successor to the iPhone 5, the higher-end model is expected to launch with a biometric fingerprint sensor, a dual flash camera, a larger battery, and a faster Apple A7 processor.
Last month, Reuters reported that Apple is exploring larger 4.7 and 5.7-inch screens for its forthcoming handsets, marking quite a jump from the 4-inch screen on Apple's most recent iPhone.