Apple appears to be on track for giant iPad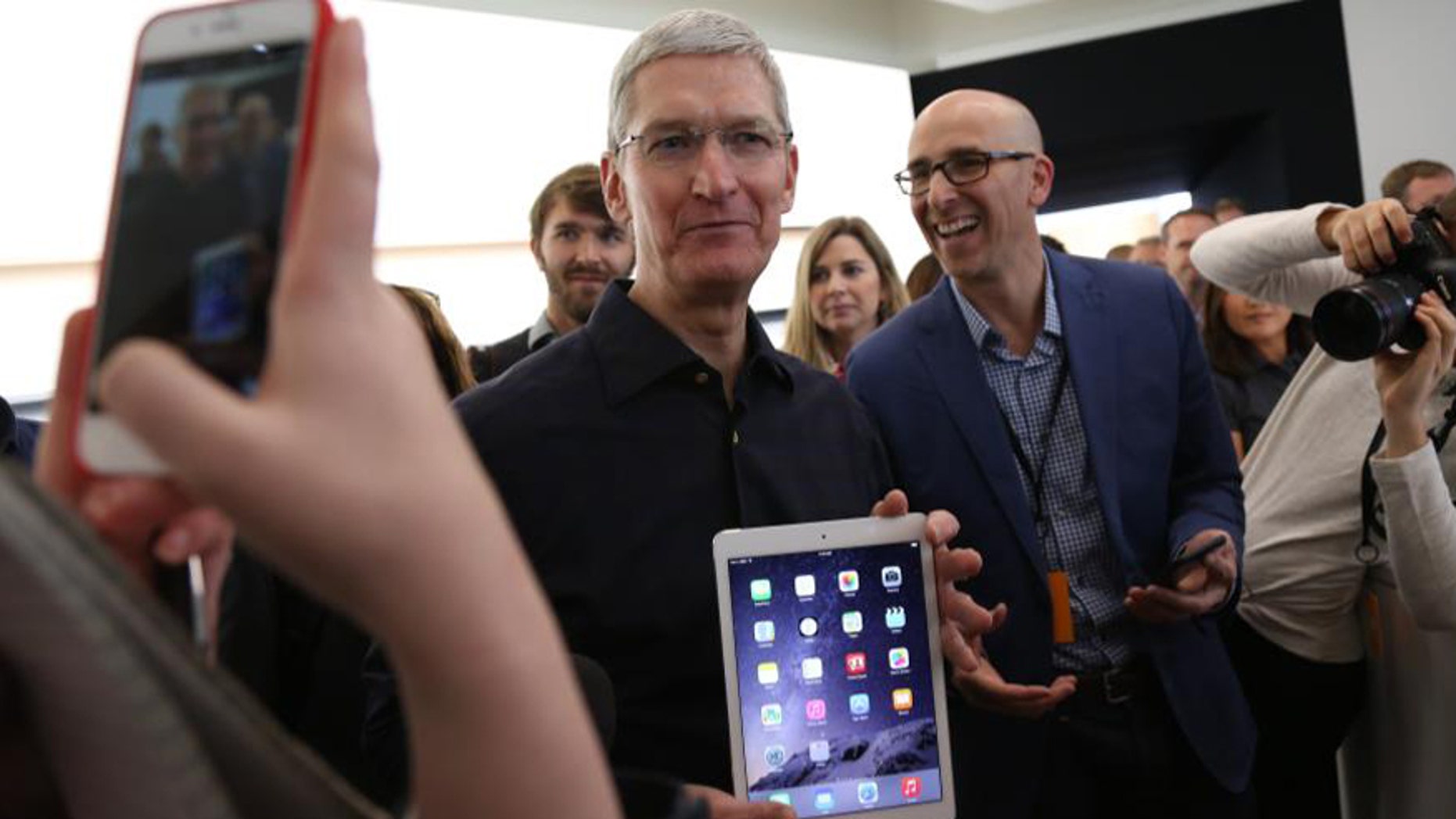 Apple is on track to bring out a giant iPad later this year that would rival, in size at least, Microsoft's 12-inch Surface Pro 3, according to an analyst.
"We expect it to be part of the iPad refresh in October," Rhoda Alexander, director of Tablet and Monitor Research at marketing research firm IHS Technology, told FoxNews.com.
"Our sources are still indicating this is a 2015 product, slated to go into production mid-to-late third quarter," she wrote in an email. Alexander is citing Asia-based sources who garner data from companies that supply components to Apple.
"Sources indicate the panel will be 12.9-inches, with a resolution of 2,560 x 1,920," she added.
That would be slightly less than the resolution (using pixels-per-inch as a yardstick) of the 9.7-inch iPad Air 2. A 12.9 inch display would approach the screen size of Apple's 13.3-inch MacBooks.
It may come with other features too. A recent report said that the tablet may come with a stylus. Alexander wrote that IHS has not been able to confirm this, however.
Though Alexander added that she doesn't believe the large iPad is a response to Microsoft's 12-inch Surface Pro 3 tablet – one of the most popular large tablets on the market – the jumbo tablet could nonetheless expand the already-growing large-sized tablet market. One of the few growth areas in an otherwise shrinking tablet market.
"Only large tablets are growing," Bob O'Donnell, president and chief analyst at marketing research firm TECHnalysis Research, told FoxNews.com.
According to a TECHnalysis Research forecast, larger tablets are expected to grow this year, "albeit very modestly, versus a decline for smaller tablets," O'Donnell said.
Alexander asserted that current estimates on 2015 production of the 12.9-inch iPad are less than 3 million units.
At this point, it's anybody's guess what market Apple may be aiming at. Initially, it was thought that education was the target market but that may be changing, according to one source familiar with the upcoming 12.9-inch iPad. That person believes there has been a shift from education to business.
Certainly, that's a market Microsoft has targeted with its Surface Pro 3. Microsoft's promotional materials for the Surface Pro 3 make ample reference to business applications. That's partly because of its size and partly due to the use of a relatively powerful Intel processor that's able to run demanding business applications on top of Windows 8.1.
It's not clear what processor Apple would tap but the company typically uses its most powerful A series processors in its iPads. For example, the iPad Air 2 packs a special A8X chip, which is more powerful than the A8 processor used in its iPhone. Theoretically, a larger design like the 12.9-inch iPad could accommodate a high-performance Apple chip.
Apple did not respond to a request for comment.