Amazon's $499 Kindle Fire HD with LTE: Bargain or Rip-Off?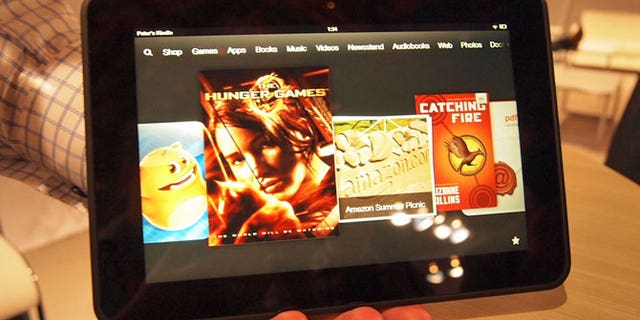 Today, Amazon surprised mobile industry observers when it announced a $499 LTE-enabled version of its new 8.9-inch Kindle Fire HD. Like the $299, Wi-Fi only version of the Fire HD, the LTE-enabled tablet has a 1920 x 1200 screen, a powerful dual-core TI OMAP 4470 CPU, 32GB of internal memory and dual-band Wi-Fi radio. For $200 more plus $50 per year for service, you get 20GB of Cloud Storage, a $10 app store credit and 250MB per month of data transfer. Is that a good deal for what you get?
By comparison, the 4G LTE iPad with 32GB of memory costs $729 plus $15 per month for 250MB on AT&T, for a rate of $180 per year without the 20GB of cloud storage or the $10 store credit. Verizon doesn' t have a 250MB plan, but it does offer 1GB of iPad data for $20 per month ($240 per year).
If you want the Samsung Galaxy Tab 10.1 with 4G LTE, Verizon offers it for $629 a month plus a $10 per month device fee to go with a minimum 4GB "Share Everything" data plan that's $30 a month. All told, that's a data price of $480 per year. AT&T's website no longer offers new models of any tablet but the iPad.
Clearly, Amazon's Kindle Fire HD with LTE costs less, both in terms of service and hardware, than its competitors.
10 Tips to Make the Most of Your Kindle Fire
| | | | |
| --- | --- | --- | --- |
| Tablet | Base Cost | Base Level Data Per Month | Service Fee for 12 Months |
| Amazon Kindle Fire HD w/ LTE | $499 | 250MB | $50 |
| Apple iPad (32GB) w/ 4G (AT&T) | $729 | 250MB | $180 |
| Apple iPad (32GB) w/ 4G (Verizon) | $729  |  1GB | $240 |
| Samsung Galaxy Tab 10.1 (32GB) w/ 4G (Verizon) | $629  | 4GB | $480 |