Acer Launches $299 C7 Chromebook with Beefier Specs and a Bigger Battery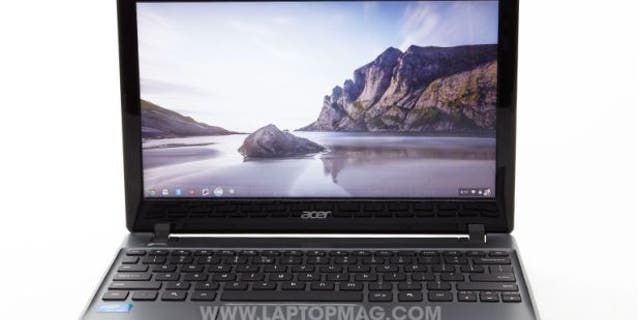 Is the $200 Acer C7 Chromebook's 2GB of RAM and 320GB hard drive just a bit too confined and pokey for your tastes? If you're looking for a bit more oomph from your cloud-connected laptop, Acer just quietly unveiled a step-up model, the $299 Acer C710-2605, which sports 4GB of RAM and a roomier 500GB hard drive.
Perhaps more crucially, the C710 doubles the battery capacity of the $199 original, from 2,500 mAh to 5,000 mAh. One of our harshest criticisms of the lower-cost C7 Chromebook is its lackluster battery life, which topped out at 4 hours and 24 minutes during testing – pretty much a full two hours under the average.
All other aspects of the Chromebook remain the same, Slashgear reports, from the 11.6-inch display to the dual-core 1.1-GHz Celeron processor.
You'll still get 100GB of free Google Drive space with the $299 Acer C710-2605, though the ample onboard storage space somewhat takes away from the utility of that offer. In fact, the extra RAM and hard drive capacity seem like a mostly unnecessary addition for a device built around Google's Chrome OS, which sinks its hooks deeply into the cloud. The beefier hardware would come in handy if you decided to install the Linux-based ChrUbuntu operating system on your Chromebook, though.