A Portable Fireplace? Why Not?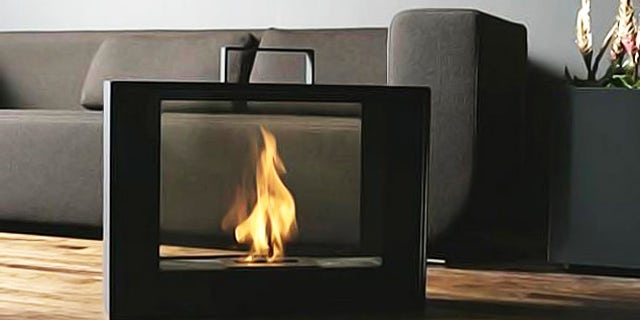 How cutting edge can you get? If you've got the bucks, there's a world of awe-inspiring gadgets and goodies out there for you. From hundred thousand dollar watches to speakers that sound so good they'll make an audiophile weak in the knees, The Big Ticket is your weekly peek into the best goods gobs of money can buy. And for more stuff you never knew you wanted, check out Uncrate.
Conmoto Travelmate Portable Fireplace
Normally we wouldn't recommend carrying around fire in a suitcase, but we'll make an exception for the Conmoto Travelmate Portable Fireplace ($3,200). Made from black powder-coated steel, with glass partitions and a steel fuel holder, this briefcase-sized firebox burns bio-ethanol liquid fuel, is light enough to be carried anywhere, and looks so good that it'll demand attention no matter what room you're in.