This is the centennial year of the US Army 82nd Airborne Division. At Major General Michael Kurilla's remarks at the 100th Anniversary Memorial Service on May 24, he touched on the group's history, noting: "A group of Americans from all over the country [formed] to fight as a cohesive unit. This had never been done before. They represented the values of All Americans."
Back then, the 82nd Airborne had a limited number of troops and planes. Today, their firepower has increased considerably. That might was on display at the annual Airborne Review on June 1, with 4,500 paratroopers of the 82nd's 18,000 strong taking part.
From aircraft to artillery, here are four of the most impressive recent innovations.
C-17 aircraft
The Boeing C-17 aircraft, "Globemaster" can carry more than 100 paratroopers in the cargo hold and then unleash them as they parachute into a battlespace. The aircraft can also carry Army vehicles - even the M1 battle tank.
This 174 foot long aircraft also provides the advantage of remarkably short takeoffs and landings. Rather than require modern paved landing strips, the C-17 can take off from a 7,000-foot strip and land in less than 3,000 feet – a big advantage for war zones.
M777 Howitzer long-range artillery
The M777 Howitzer long-range artillery is a 155mm 39 caliber used by the U.S. Army and Marine Corps. The M77 can accurately strike over great distances.
It works with standard ammo types, but it can also take advantage ultra advanced rounds like the EXCALIBUR.
With a maximum range of more than 30 km, it can fire 5 rounds per minute for up to 2 minutes and then 2 rounds per minute in sustained rate of fire.
Able to be transported by air, this weapon can be rapidly deployed to where it is needed. With low radar and thermal signatures and low silhouette, it is designed to be very difficult for an enemy to detect.
CH-47 Chinook
The Boeing CH-47 Chinook has those iconic rotor blades at each end of the aircraft.
The Army uses Chinooks for assault, transporting troops, artillery and equipment as well as medical evacuation. It can reach maximum speeds of approximately 190 miles per hour.
Boeing continues to enhance the Chinook. There have been recent advancements in the airframe, cargo handling, and a digital cockpit. Another innovation is the flight control system that would allow pilots to hover the aircraft in place in spite of brown outs and other low visibility conditions.
AH-64 Apaches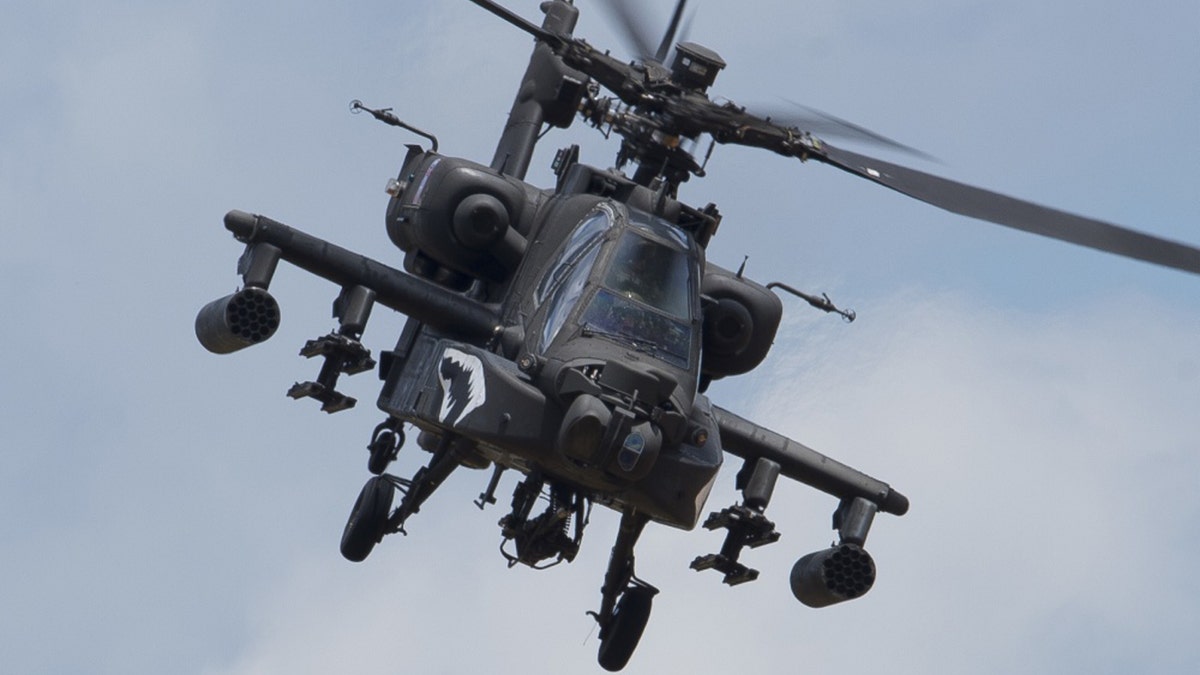 The Boeing AH-64 Apaches can be used for missions like assault and close air support. They're fast, travelling at speeds more than 175 miles per hour.
These helicopters bring serious firepower to the fight like 70mm rockets and laser-guided precision Hellfire missiles. An enemy force could also face weaponry like the 30mm automatic cannon with its 1,200 high explosive, ammunition rounds.
To locate, track, and attack targets Apache can be equipped with systems like laser and infrared. The latest Apaches are amped up with further advantages like enhanced weaponry and the ability to detect objects without being detected.
There are even ultra advanced systems to classify and threat-prioritize 128 targets in less than a minute.