6 top James Bond-inspired tactical gifts
Shopping for a hunter, outdoor enthusiast, adventurer, first responder, military member or someone else who deserves something best-in-class this holiday season?
Here are six outstanding gifts that are so 007 you'll want to gift them to yourself.
The Ultimate Camouflage Hunting Gift – Sitka Gear Kelvin Active Jacket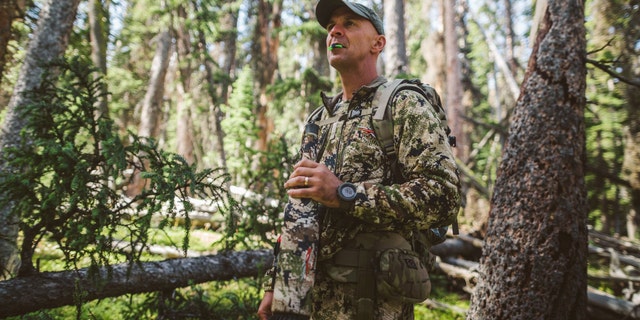 If Bond was going to go hunting, you'd expect him to have the best gear possible while also looking good.
Sitka Gear delivers the highest level of performance and craftsmanship while looking effortlessly stylish. They are masters of the art of concealment. And they are masters of the art of gear for hunting.
The Sikta Kelvin Active Jacket is incredibly comfy while being astonishingly light and quiet when you move. Futuristic Polartec Alpha insulation helps ensure maximum comfort and warmth. This jacket dries incredibly quickly. You can literally dunk this in a river, wring it out, put in on and, within about 30 minutes, it will be dry again.
MAKING MUNITIONS SAFE: HOW CAN WE STOP AMERICAN BULLETS, BOMBS AND MISSILES FROM KILLING US TROOPS?
And Sitka is a company that supports our nation's military and veterans. You can see their gear in action with a Special Forces veteran bowhunting in their promotional movie "Place of Peace" here.
Sitka's smart-layered system lets users push their outdoor experiences to the extreme while being comfortable the entire time. Check out their Big Game, White Tail and Waterfowl lines and you will be sure to find an ultimate gift for your hunter.
Available for $289.
The Shoot with Custom Style Gift - Decibullz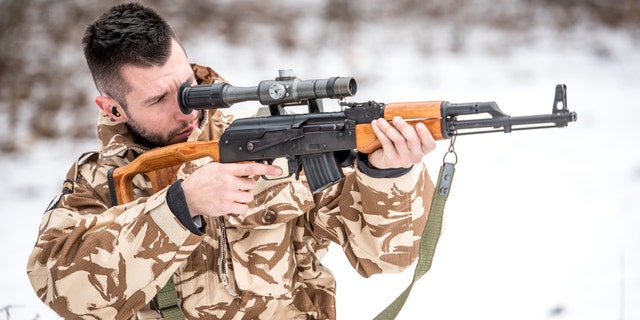 James Bond is the sort of person who would have everything customized, including his ear protection for shooting.
The Decibullz Custom Molded Fitted Percussive Filters are an ideal gift for someone who hits the range or hunts. Ordinarily custom protection can set you back thousands, but these are an incredible steal.
These new non-battery operated percussive filters allow low-level noise like conversation, but will block gunshots and other loud noises. For example, they will filter a 12-gauge shotgun blast no problem at all.
REMARKABLE SELF-HEALING TECH COULD TACKLE INVISIBLE WAR WOUNDS
No batteries mean they are always ready – so no more delays in shooting while you hunt around for replacement batteries.
To make them exactly tailored to your ear, you simply have to drop them in some hot water for a few minutes and then pop them in. The result? A comfy, precise fit to your ears that will never fall out.
Available at an incredible $74.99.
PODCAST: LEARN HOW TO ESCAPE HOSTAGE TAKINGS AND KIDNAPPINGS WITH THIS SPECIAL FORCES EXPERT
The Survive Anything Gift – Readyman Wilderness Survival Card
If anything goes wrong, you simply need to pull this gift out of a wallet.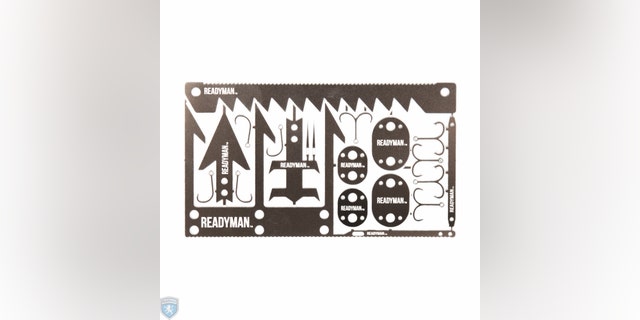 The Readyman Wilderness Survival Card 2.0 is 22 tools in something the size of a credit card. Seems like something straight out James Bond's Q shop right? This remarkable ultra-smart gadget is the brainchild of a Special Forces veteran with nearly 30 years of experience.
FUTURISTIC BIONIC ARMS NOW AVAILABLE FOR THE NATION'S BRAVEST
For whatever jam you might find yourself in, this little card could literally mean the difference between life and death. It has everything you need to survive from an arrowhead through to a saw and fishhooks.
And all those 22 tools fit right in your wallet just like a credit card. There are also other cards available with different themes and the requisite tools like Hostage Escape to help you break out of any restraint.
Blow someone's mind with this gift that will arm them to defeat the unexpected.
Snap up this steal on sale for $9.75.
The Mission to Martinis Gift – Fjallraven Barents Pro Trousers
The Barents Pro trousers by FjallRaven are impeccably tailored pants. They'll take you straight from a mission in tough terrain through to martinis with a Bond girl in a stunning, scenic location.
The Barents Pros are stylish, but also smart.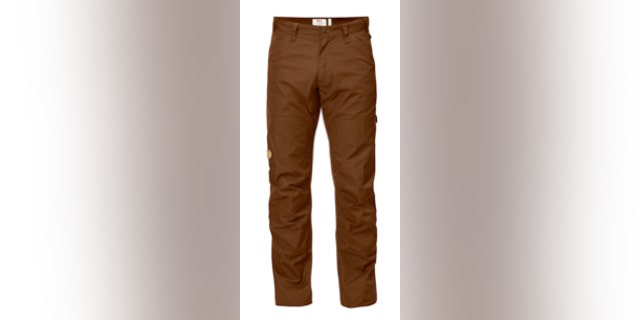 The knees are reinforced and the thoughtful design means excellent freedom of movement. There are several clever purpose pockets, including a pocket for a map and even one for an axe.
POWERFUL TINY TANKS WITH VR AND FUTURISTIC COCKPITS COULD REVOLUTIONIZE THE BATTLEFIELD
Fjallraven tailoring is worthy of the renowned Savile row where the Bond-types shop for suits — but they deliver this level tailoring to tactical and outdoor clothes.
In fact, in-house tailors will alter your trousers at any Fjallraven store around the country. Talk about a true Bond-style experience: tactical trousers tailored just for you.
Available for $140.
PODCAST: MEET THE BLACK RIFLE COFFEE FOUNDER WHO WENT FROM SPECIAL FORCES TO CRUSHING BUSINESS COMPETITION  
The Timeless Style Gift – Fjallraven Raven Jacket
Bond is known for timeless style. The Fjallraven is best in class for craftsmanship and their Raven jacket is as timeless as it gets.
The Fjallraven Raven Jacket has been popular with special forces in Europe for 50 years and will be for another 50 at least.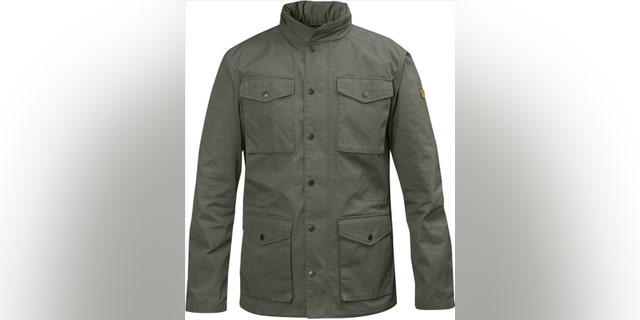 SLIME OF 300-MILLION-YEAR-OLD CREATURE MAY BE USED FOR BODY ARMOR
This is a classic, masculine, stylish staple that belongs in every man's closet. Every man should own a jacket like the Raven that is perfectly designed for outdoor adventures and just as perfect for a Bond-worthy stylish look on a date.
Through subtle, smart design decisions, the jacket provides great range of movement. Every detail is considered — from a hood that can be rolled into the collar through to the sensible size and placement of pockets.
Available for $300.
The Features-Loaded Gadget Gift – Suunto Traverse Alpha Camo Watch
Classic holiday gift for men? A watch. You would expect Bond to wear something classic, but with an edge.
The Suunto Traverse Alpha Camo Watch is your "From Russia with Love" solution. Get this: this watch even has auto shot recognition for firearms.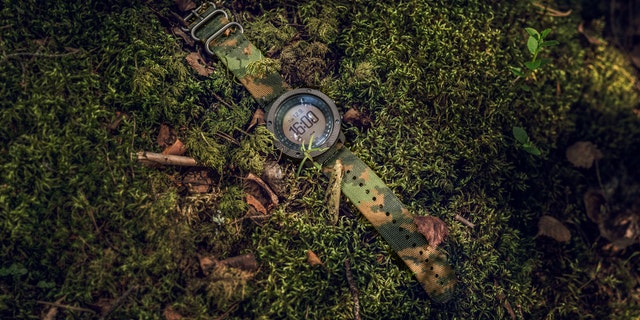 Snap up the special edition Woodland variant with the camo band that sends a subtle, 'insider' message.
WILL COMBAT VEHICLES USE URINE FOR FUEL?
To celebrate Finland's independence from Russia, Suunto has taken inspiration from their military's camouflage pattern. So for American patriots, this isn't just a camo band that looks cool. It is camo with a special meaning.
It is a phenomenal watch, jam-packed with features.
Hunters and fishermen will be besotted. There is GPS navigation, hunting- and fishing-specific waypoints for rub, bedding and more.
For tactical types, there are all the great features and the fantastic quality operators love in Suunto watches. When stealth is necessary, all notifications can be silenced or set to vibrate and the red back light can be adjusted to very dim.
You can also track an unlimited number of activity types, making this watch a great companion for mountain athletes and tactical operators whether at the gym, on the trail or in any adventure.
Available for $499.