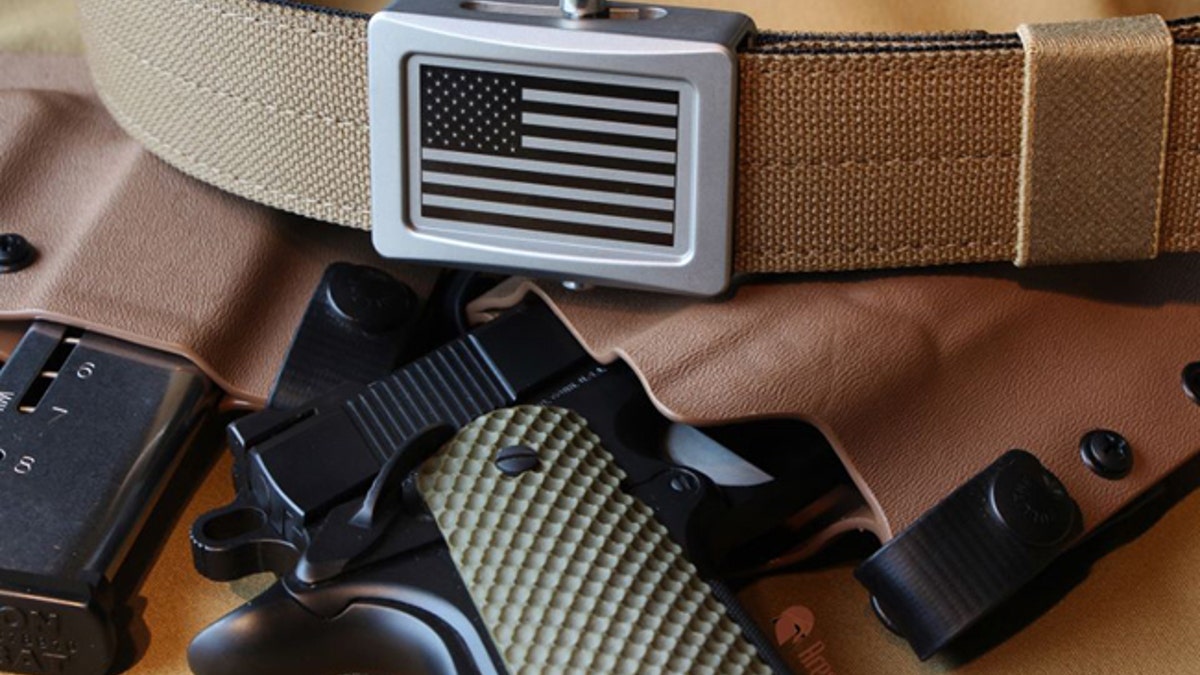 Hunters, fishermen, adventurers, athletes, outdoorsmen, first responders, military … Men's men are notoriously difficult to shop for – but not anymore when you are armed with our 2017 gift guide.
From a watch and shades for the real-life 007 types through to the top tomahawk, best tactical jeans and belts, we have you covered. You can even gift the secret to secret mission-capable manly bodies.
Here are six more Bond-inspired gifts that will deliver maximum impact this holiday season.
Upgrade any look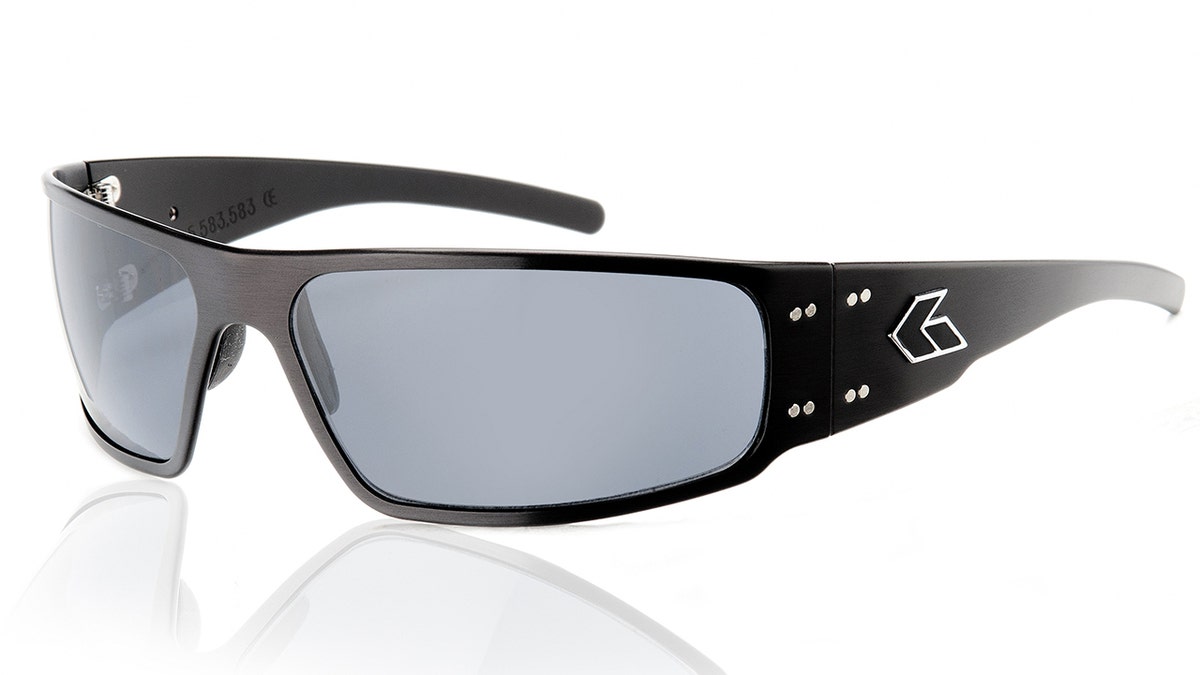 The right sunglasses can upgrade any outfit to 007 level style. The Gatorz sunglasses can take an ordinary jeans and T-shirt look and make the wearer seem like the kind of guy who can effortlessly execute James Bond-type stunts.
And that's because you can — and professional warriors do. These shades are highly engineered to perform in the most extreme conditions in the most extreme activities.
BEST TACTICAL STOCKING STUFFERS FOR 2018
These shades don't just look exceptional, they also perform exceptionally. They are simply the best on the market.
You may have caught their iconic look in popular Navy SEAL movies and TV shows. In real life, warriors from the nation's most elite forces – not only SEALs – wear them to do everything from jump out of aircraft through to grabbing beers at the beach with buddies.
The Magnum, Wraptor and Boxster are three top classics. The digi camouflage is an excellent new color option and, this holiday season, Gatorz has a limited special edition "Storm Trooper" shade too.
The prices vary. The Magnum, for example, starts at $160.
PODCAST: GET UP CLOSE AND PERSONAL WITH THIS SEAL TEAM 6 COMMANDER
Don't forget to accessorize with a Tomahawk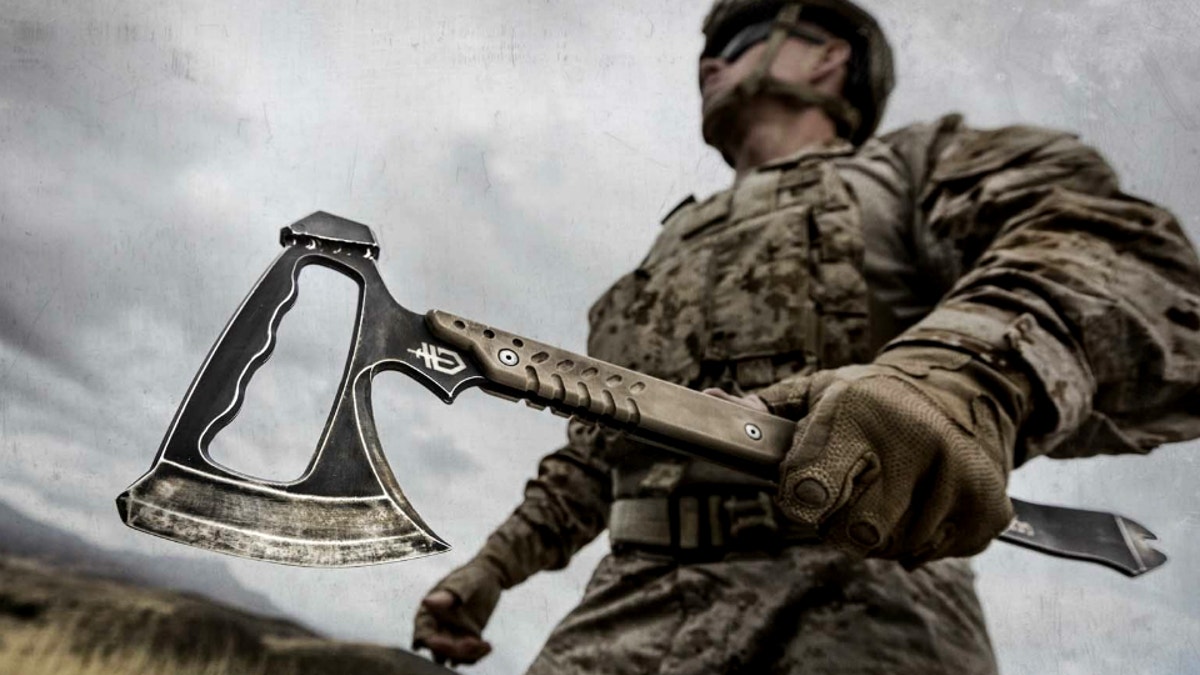 The Gerber Gear Downrange Tomahawk is not just ideal for warriors, it is also an excellent gift for any man who loves the outdoors.
Does it get manlier than a Tomahawk? I think not.
US SOLDIERS SET TO RECEIVE NEW HOLSTER AS
ARMY DEPLOYS ITS LATEST PISTOL
Sure, this is a prestige item, but it is also like giving three serious tools in one: axe, hammer and prybar.
The Downrange Tomahawk will travel easily with him on any outdoor adventure. For example, it will effortlessly fit in a rucksack on the backcountry hunting trip with the boys — and you better believe when that Tomahawk comes out, he will be the envy of all his buddies.
The Downrange Tomahawk is designed for warriors to rely on in dangerous missions, so the quality of this gift is of the highest caliber.
Available for $179.00.
Tactical Jeans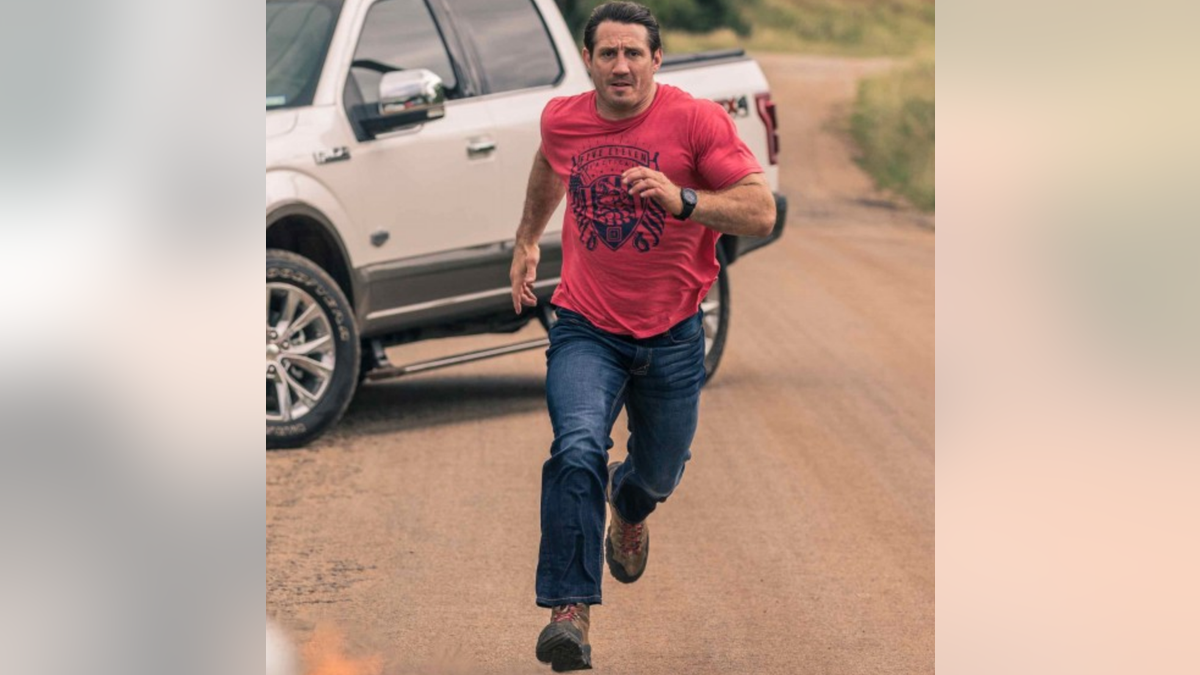 5.11 has applied its mastery of professional tactical clothing to building the ideal tactical jeans.
The Defender Flex Straight Jean will be the best fitting jeans he ever owns. Straight from the gift box, these jeans feel great to wear.
There was a lot of demand for jeans in covert work where operators need to blend into city environments. The nation's best needed jeans that would look great, but engineered to help them on missions.
5.11 listened and responded with an instant hit that men have been wearing beyond the job. They rapidly became the favorite jeans for off-duty too.
The Defenders have been carefully designed with pockets tailored for tactical essentials like magazines, knives and lights.
They've also been created with a special flexing material that makes them better suited for "runnin and gunnin" work – but also means they are extra comfy and durable.
Available for $69.99.
Downrange to Date Night Ultimate Belt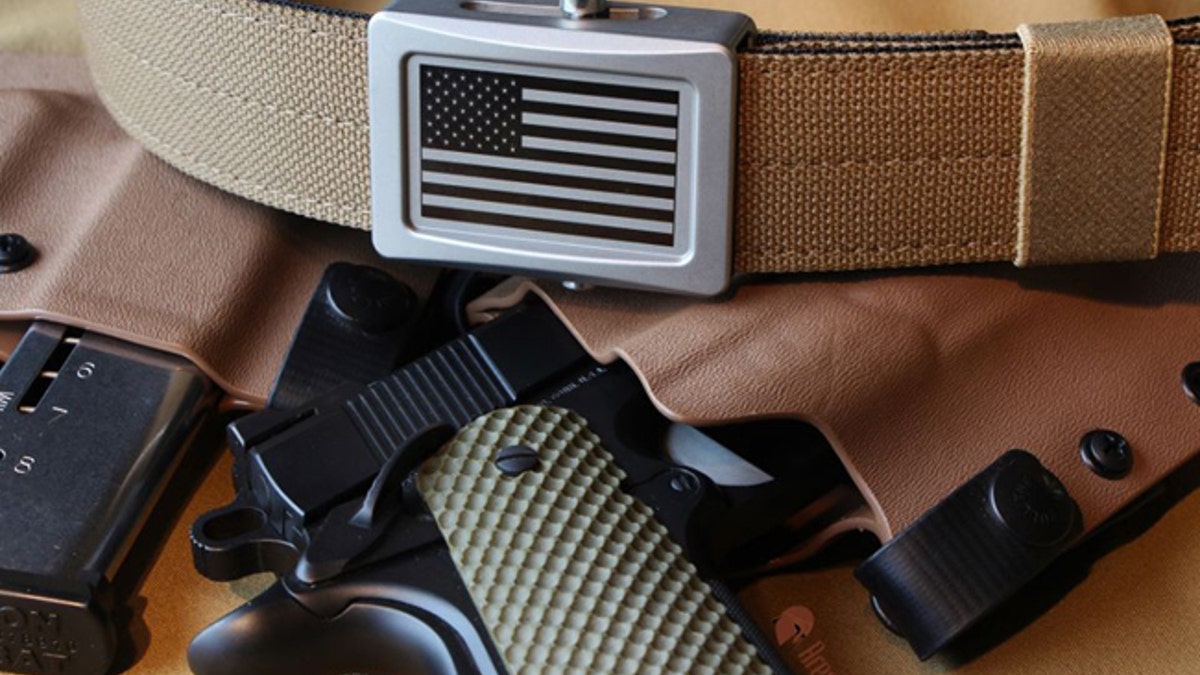 Belts are a traditional gift — but let's face it, belts are boring.
Not the Aegis. This is one belt that men will be excited to see under the Christmas tree.
COOL TECH CONVERTS DIRT BIKES FOR JASON BOURNE-LIKE SNOW SUPREMACY
Made by Ares Gear entirely in the USA, the Aegis is the ultimate belt. It delivers the performance and reliability necessary for dangerous missions in war zones, but with a classic good look that will earn compliments on date night.
This is the belt of choice for those in the know. It is ideal for weapons carry. Somehow Ares gear has managed to make it ultra-comfortable, while strong and stiff enough to make the weight of the weapon vanish and ensure a balanced feel.
Made from a special scuba webbing, it will handle holsters, pistols and mags with ease.
There have been many imitations, but no one has come anywhere close to the outstanding design and quality of materials.
The Aegis belt comes in three different colors with a great looking beadblasted 304L stainless steel buckle. With a bit of Christmas magic, you may even receive a serialized buckle that means it is one of the first batches of each engraving design.
Available for $94.99.
A singular, bespoke timepiece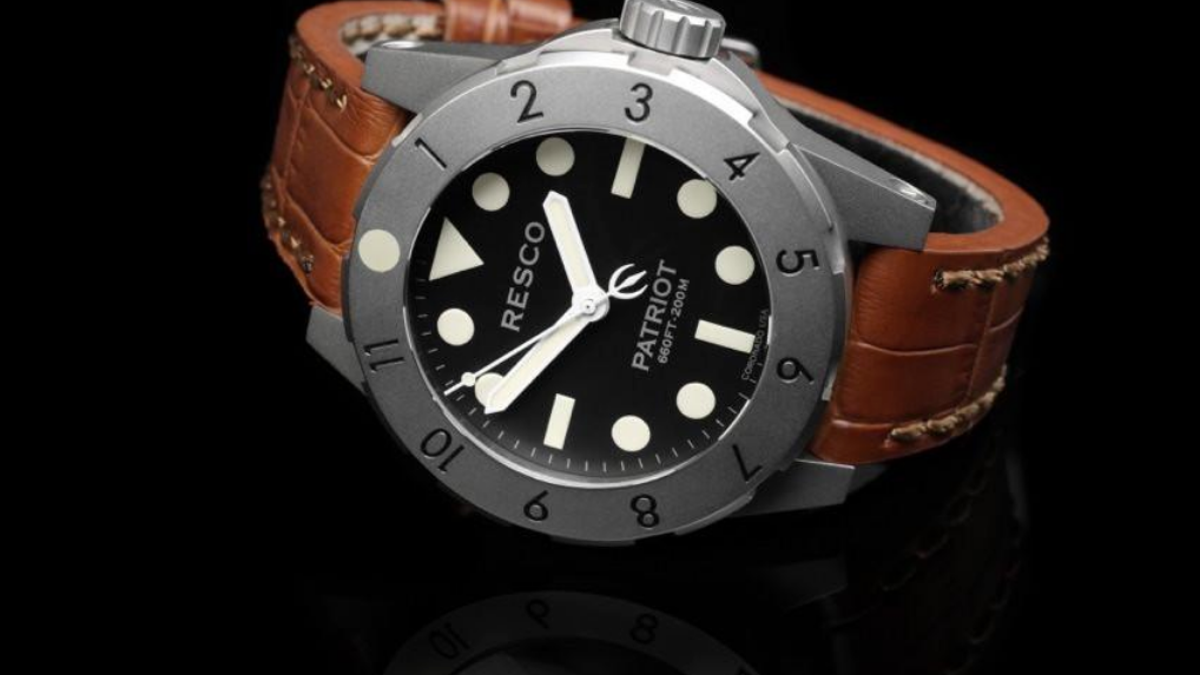 In a 007 world, it can be said that men are judged by the watch they wear.
The gift of a Resco Instruments timepiece signals that the wearer is a man's man of distinction. A man worth knowing. The kind of man with adventures definitely worth hearing over a beer.
Just like the men who wear Resco watches, each watch, with its handmade dial, is singular.
The backstory? An active duty Navy SEAL founded the company to create timepieces that dominate "downrange to downtown.'
The watches are ultra-high performance for the demands of a Navy SEAL's "office" and workday — as in stealthy recon or demolitions deep underwater on secret missions. The GEN1 PATRIOT and MANUS are two phenomenal options.
All the Resco watches feature outstanding design and exceptional craftsmanship. They possess smart and sexy features like a blackout matte lume dial, black DLC finish and subtle glow gray hands.
Every single model smashes it out of the park. This is an investment piece with timeless good looks that will be passed down to future generations.
The GEN1 PATRIOT starts at $2,295.00 and the MANUS at $985.00.
PODCAST: FIND OUT HOW DRONES ARE USED TO STALK, CAPTURE AND ELIMINATE THREATS
Build a Covert Mission-Ready Body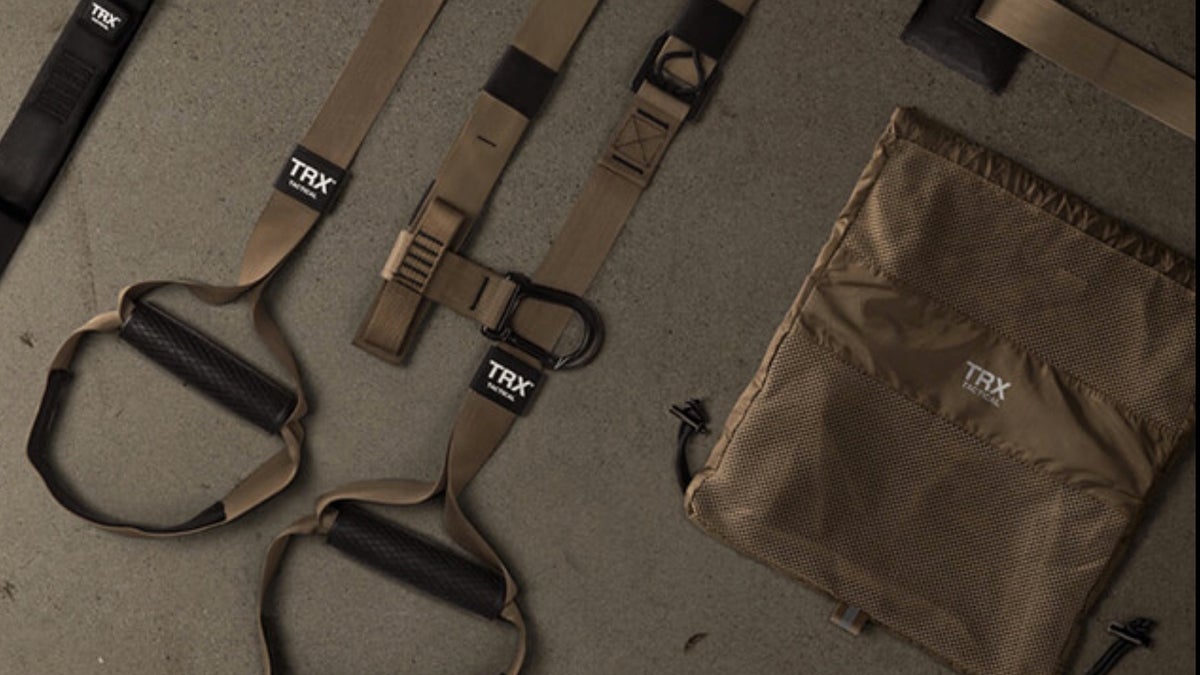 Your gift recipient will stay mission-ready with a TRX Suspension Trainer. This gift is like a whole gym in one — and a gym you can take anywhere and use anytime.
Navy SEAL Randy Hetrick designed the outstanding, ultra-smart system to provide maximum workouts while traveling the world conducting secret missions.
He created TRX training tools using his expertise honed by 14 years of experience as a Squadron Commander at the SEAL Teams' elite special missions unit.
There are lots of options, but one excellent choice is the TRX Tactical that sets up in under a minute.
Ideal for tactical professionals and athletes, this is also a fantastic gift for anyone looking to hone their body and become more powerful.
The TRX Tactical is their toughest and most rugged, and it's on significant sale right now for a steal at $185.95.