5 more burning tech questions answered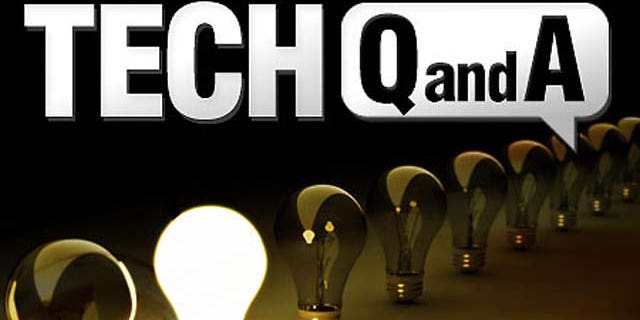 You've got tech questions, here are the answers. Kim Komando helps you make the most of your technology by answering your thorniest tech questions. So if you're wondering what to buy, how to plug it in, or how to fix it, Kim can help.
How private is private browsing?
Q. I saw that my browser has a private browsing function. Does this actually keep people from seeing what I'm doing?
A. That depends on who you're trying to hide it from. Private or Incognito browsing can be turned on in most browsers by hitting CTRL+SHIFT+P (CTRL+OPTION+P on Macs). The major exception is Chrome, where it's CTRL+SHIFT+N (OPTION+SHIFT+N). Private mode forces your browser to ignore cookies and doesn't record your browsing to your browser's history. It's good for hiding your browsing from snoops and people who use your computer. However, ad trackers can still sniff out your information, and your ISP still records where you go. If you want to try to avoid that, you need to use a proxy, like KProxy . Don't mistake either of these as an excuse to do anything illegal.
Download thousands of free ebooks
Q. I'm joining a book club. We read a new book every week, so I need to find a way to save money on books. Would using ebooks help?
A. They sure could! You can actually find thousands of free ebooks on sites like Project Gutenberg and Feedbooks. You don't even need an ereader to read them - any smarpthone, tablet or computer will work. The one catch is that you won't find many recently released books on free ebook sites, which might be what your book club is focused on. For that, try Overdrive. It's an app that cruises your local library for ebook loans of more recent titles. You can check out books right from the app, and it returns them for you automatically.
Detect and remove spying software
Q. I read recently that people can use something called a keylogger to spy on me. What is a keylogger? How do I tell if I have one?
A. A keylogger is a hardware gadget or software program that monitors everything you type and creates a log of it for someone else. Some keyloggers can take photos of your screen, too. Keyloggers are good at hiding, so you need a special program to find them. KL-Detector usually does the trick. If it finds a keylogger, you can try to remove it with your security software, but you'll usually need a paid program like SpyReveal. Note that hardware keyloggers can't be detected with software. However, hardware keyloggers usually plug into an open port on your computer or attach to your keyboard or mouse connections, so you can find it just by looking.
Speed up your PC with more RAM?
Q. My computer is starting to slow down. Will more RAM speed it back up?
A. It could under the right circumstances. If you have an older computer with less than 4 gigabytes of RAM, doubling the current amount of RAM will make it snappier. Use the Crucial scanner to see what kind of RAM your computer supports. However, if you already have 4 GB or more, adding more won't help your cause. In that case, you want to check with a program like Process Explorer to see what programs are taxing your system. It should give you a good idea of what is slowing things down. Keep in mind that a virus could be the cause, so make sure you run a scan with your anti-virus of choice.
Open up shop online
Q. I have a small business and I'd like to start selling my products online. What tools can I use?
A. Most Web hosting companies have business plans for less than $10 a month. Almost all of them include built-in e-commerce systems. If you don't already have a site, look into hosting from Bluehost, DreamHost or HostGator. The only problem with these sites is that you have to construct the store yourself. You might want to look into specialty services like Shopify, Magento Go or Amazon Webstore. These do much of the work for you. If you're selling handmade things, it might be easier to sell them on an arts-and-crafts shop like ArtFire or Etsy.
Copyright 2013, WestStar Multimedia Entertainment. All rights reserved.
Kim Komando hosts the nation's largest talk radio show about consumer electronics, computers and the Internet. To get the podcast, watch the show or find the station nearest you, visit: http://www.komando.com/listen. To subscribe to Kim's free email newsletters, sign-up at: http://www.komando.com/newsletters.