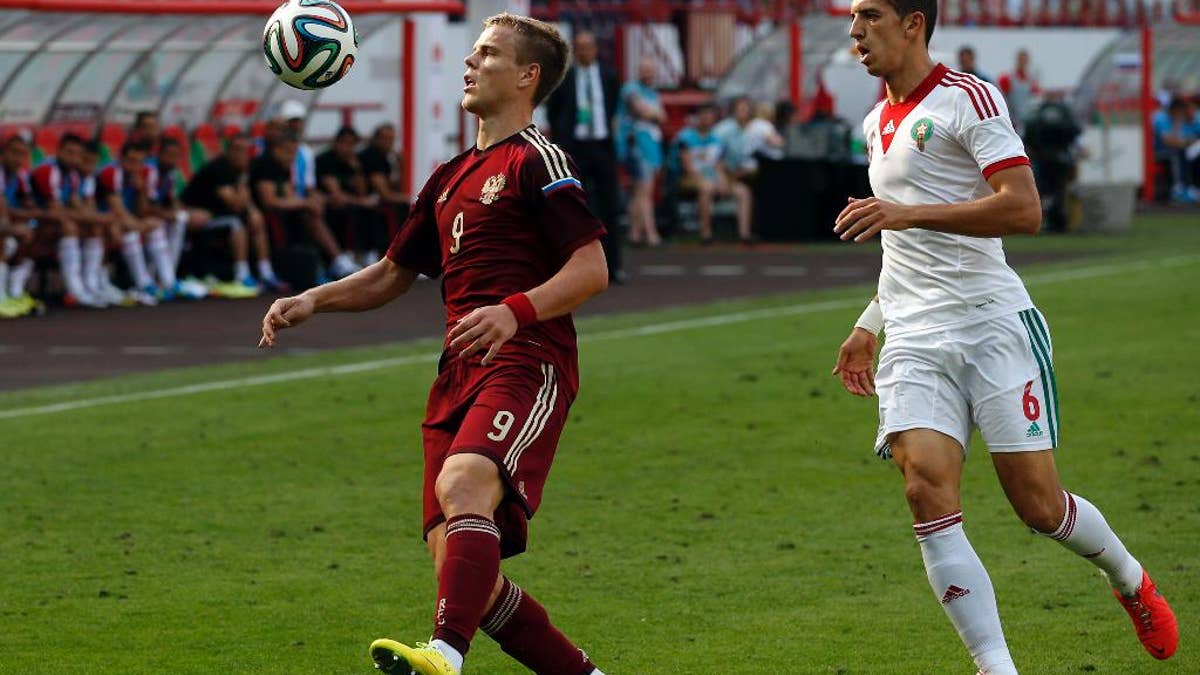 MOSCOW – Yuri Zhirkov scored a spectacular volley as Russia finished its pre-World Cup friendlies with a 2-0 win over Morocco on Friday.
Zhirkov made sure of the win with his first international goal in the 58th minute after center back Vasily Berezutsky put Russia in front in the 29th from a corner.
There were injury worries for Russia as midfielders Roman Shirokov and Denis Glushakov both missed the game.
Shirokov, Russia's regular captain, has missed all of their World Cup warmups. On the bench on Friday was midfielder Pavel Mogilevets, who was dropped from the squad on Monday but will reportedly replace Shirokov at the World Cup.
Glushakov was hurt before the match but later told state television he remains fit for the World Cup.