Young fan sends birthday invite song to Vikings QB Bridgewater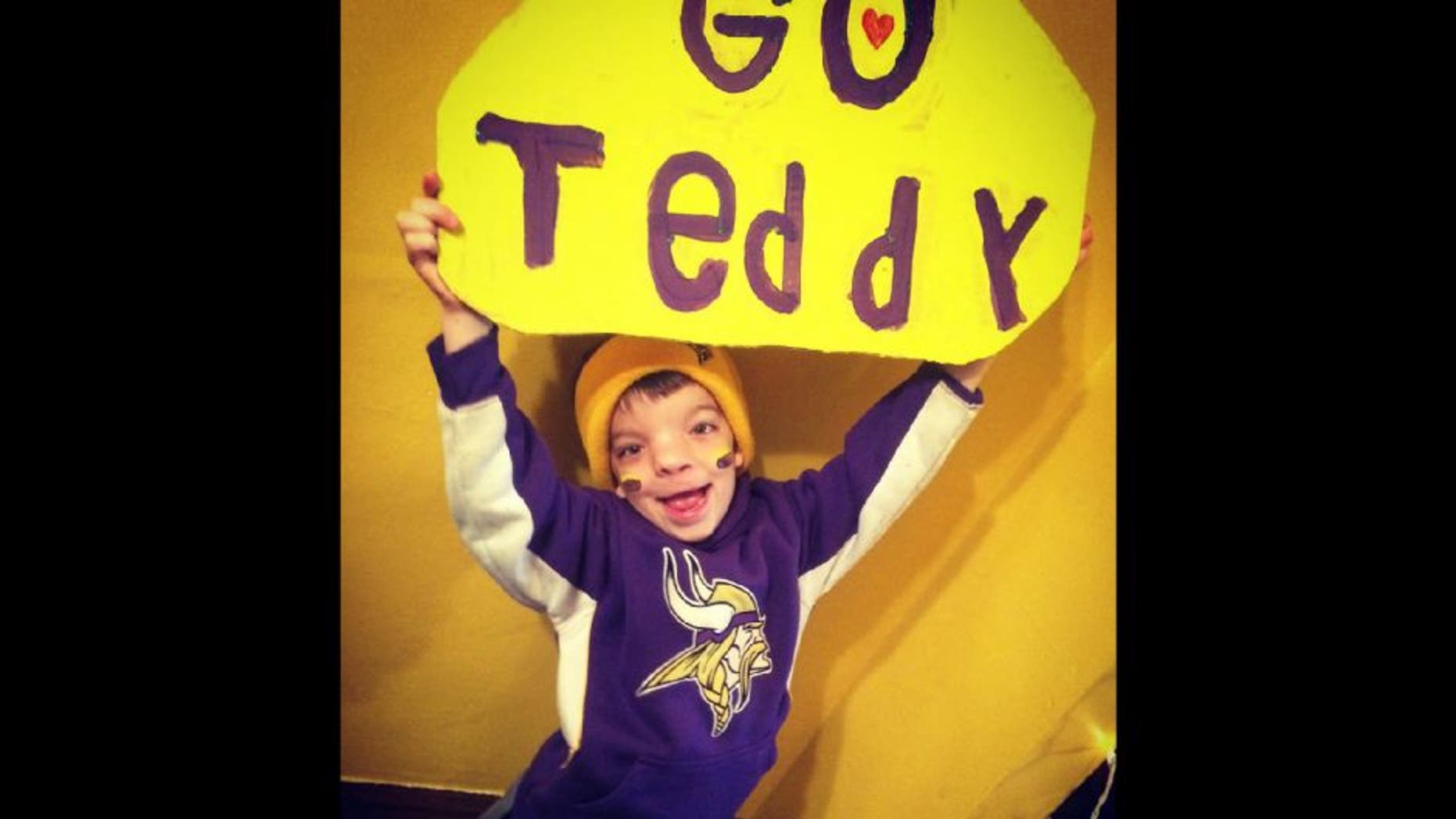 Six-year-old Obadiah Gamble has been a Minnesota Vikings fan his entire life, a passion instilled in him by his dad, Jeremiah.
So when he asked in January if he could invite quarterback Teddy Bridgewater to his seventh birthday party, his parents were on board.
Obadiah tweeted at Bridgewater snippets of himself singing his original song "Hey Teddy." Last Thursday, Obadiah released his original music video of "Hey Teddy" on YouTube.
Bridgewater took notice, retweeting several of Obadiah's invite videos. The full-length music video had generated more than 7,000 views as of Wednesday morning.
"He's an amazing kid and he's got an amazing charisma," said Vanessa Gamble, Obadiah's mom. She said the Vikings are sending some signed Bridgewater items to Obadiah, but she didn't know if the quarterback would attend Sunday's birthday party.
Naturally, Obadiah wanted a Vikings-themed party. The main activity, Gamble said, will be a football game for their family and friends -- and Bridgewater, of course, if he shows.
Gamble said Obadiah is prepared for Bridgewater not to come, but that hasn't dampened his enthusiasm. He's prepared to invite Bridgewater again next year.
Follow Nate Gotlieb on Twitter