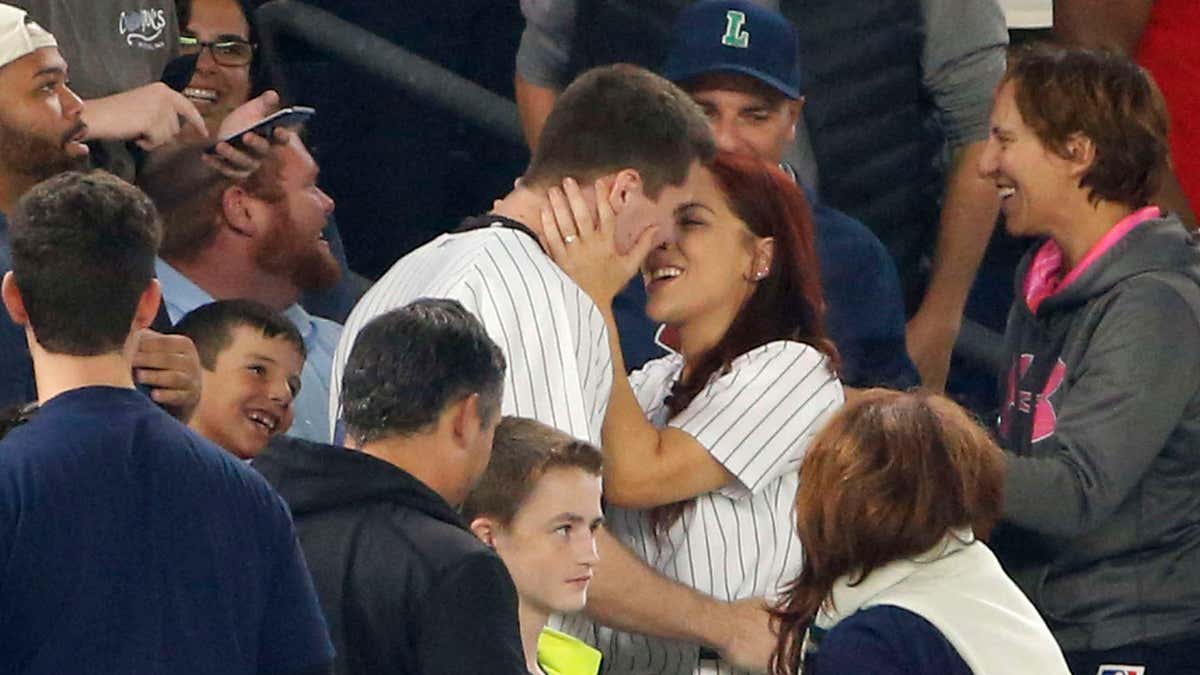 Love was in the air at Tuesday's game between the New York Yankees and the Boston Red Sox.
No, not between the two archrivals but in the audience -- where one Yankee fan was getting ready to propose marriage to another.
We see things like this happen at sporting events all the time nowadays, however, this one was super-dramatic compared to the rest -- as the man proposing FUMBLED THE RING and dropped it into the Yankee Stadium abyss. For almost a minute, he and neighboring patrons scrambled to find the ring on the ground. He finally found it ... AND SHE STILL SAID YES!
My message to the lucky man: if she says yes after that proposal, she's a keeper. Congratulations to the happy couple.