WR Colston misses practice, LB Vilma says he's ready to play vs. Jets, if called upon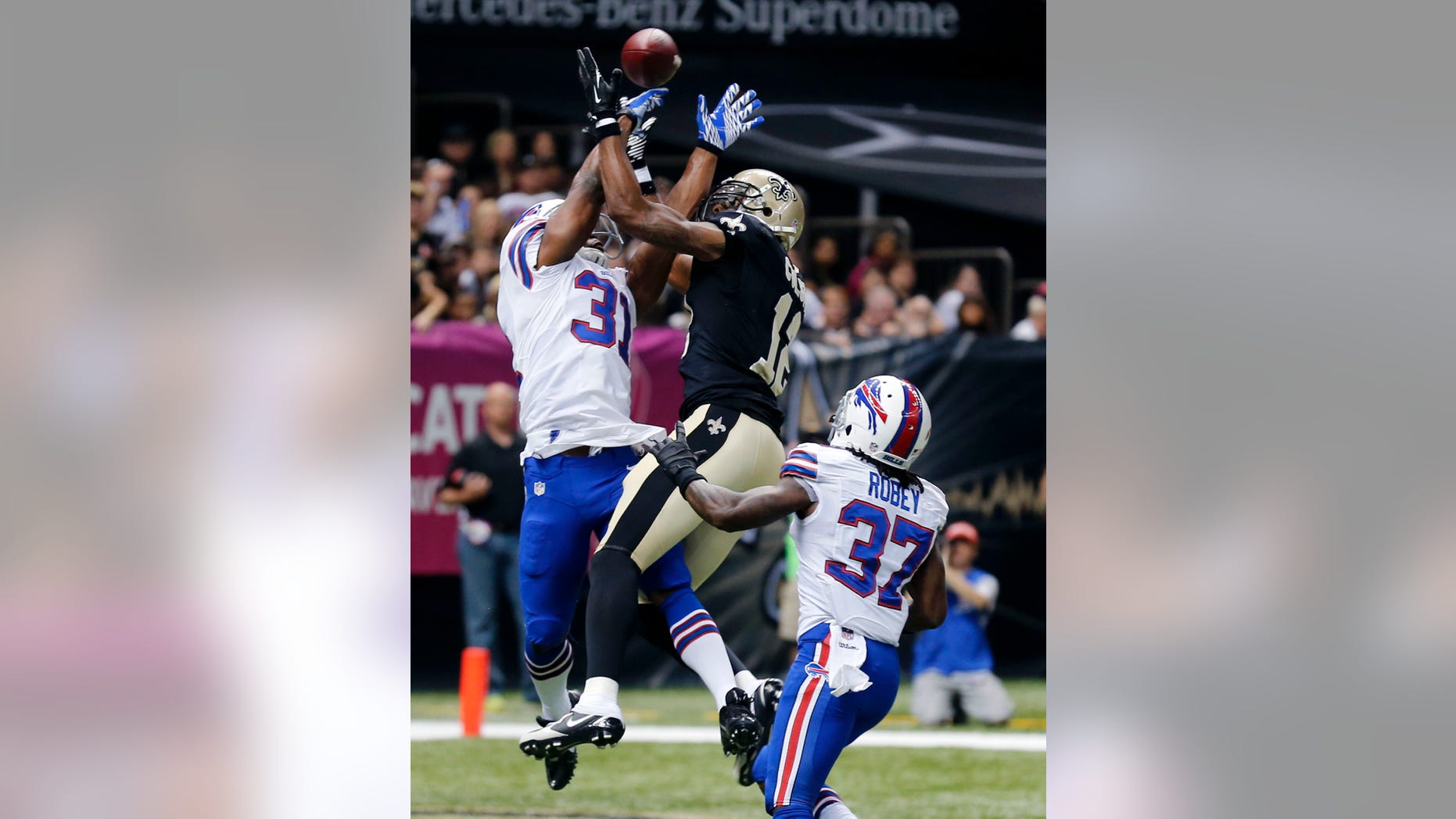 METAIRIE, La. – The status of Saints receiver Marques Colston and linebacker Jonathan Vilma remained unclear as New Orleans wound down its week of preparation for Sunday's game against the Jets in New York.
Colston, who has only six catches for 44 yards in his past three games, missed Friday's practice with an unspecified knee injury.
Vilma has practiced the past two weeks without any apparent limitations and is eligible for the first time this season to come off of short-term injured reserve. However, coach Sean Payton has not indicated whether he'll make such a move.
Vilma said he has rehabilitated fully from arthroscopic surgery on his left knee in August.
"Fortunately, I was able to take that long, almost like an extended rehab period," Vilma said, referring to the Saints' decision to place him on short-term injured reserve, which prevented him from practicing until the eighth week of the season.
"I wanted to try to rush and get back, but it was definitely for the better that now I'm able to come back and able to just go out there and run, run around and get back into football shape, get my angles down and my timing.
"I know I'm feeling good running around, and I think I look good on film. It's really up to coach to decide when I can play."
In order for Vilma to rejoin the active roster, someone would have to be cut. The Saints did not make any official roster moves Friday. However, defensive back Chris Carr's agent, Buddy Baker, wrote on the social media website Twitter that Carr was going to be released by the Saints.
If that move came on Saturday, it would open the way for the Saints to activate another player, including Vilma, who said he'd be ready if called upon.
"I always feel I'm ready," Vilma said. "Even when I wasn't playing, I was still watching film, studying and doing all the things to keep myself mentally in it. That never changed. And now I'm practicing."
Safety Malcolm Jenkins, who hurt his knee against Buffalo last week but said it wasn't serious, was the only other player missing practice on Friday. He has missed practice all week, but has been able to walk around the locker room without so much as a brace.
Tight end Jimmy Graham was limited Friday because of his injured left foot. He played last Sunday with the injury, catching three passes, two for touchdowns.
"Hopefully I'll be able to play more, but that's all on Sean and all of our coaches and our doctors and what they think," Graham said. "I personally never want to come out the game."
Notes: Practicing on a limited basis were: DE Cam Jordan (ankle), S Roman Harper (knee), DE Tom Johnson (hip), S Kenny Vaccaro (concussion/back), DE Tyrunn Walker (knee) and G Jahri Evans (hip).
___
AP NFL website: www.pro32.ap.org