Wizards' Kelly Oubre suspended for Game 4 after decking Celtics' Kelly Olynyk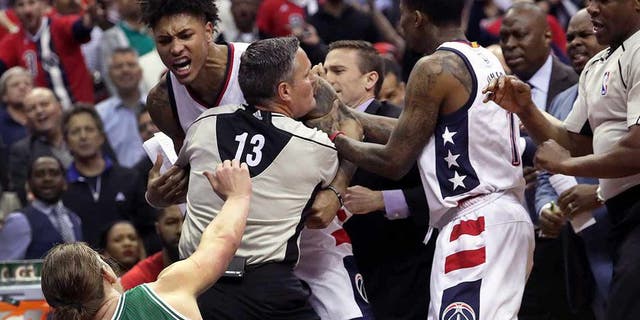 Wizards forward Kelly Oubre has been suspended one game for"charging and making forceful and unwarranted contact" with Kelly Olynyk of the Celtics, the NBA announced on Saturday in an official release. The incident occurred early in the second quarter of Washington's116-89 victory in Game 3.
Oubre will miss Sunday's Game 4 in Washington, with his Wizards trailing Boston two games to one. He averaged 12 points in 27 minutes during the first two games of the series.
Boston Globe via Getty Images | - The Boston Globe