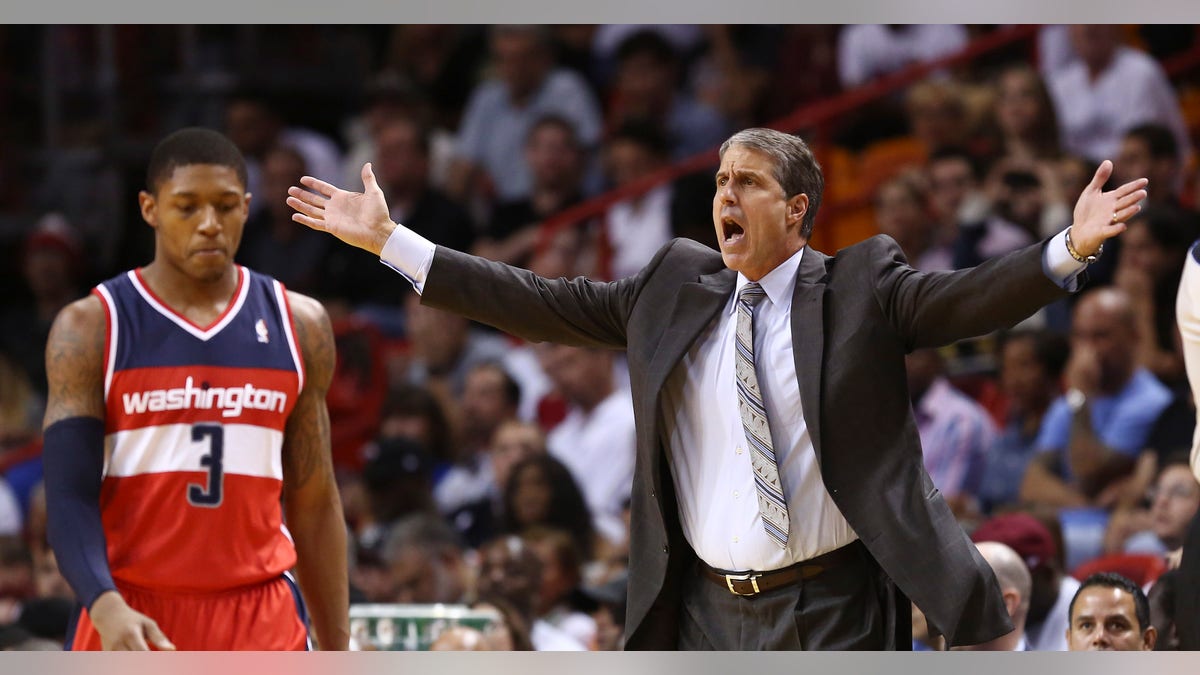 WASHINGTON – Washington Wizards coach Randy Wittman has been fined $20,000 by the NBA for using profane language during a postgame news conference.
Wittman swore while discussing the Wizards' 109-102 loss to the Philadelphia 76ers on Friday.
The coach was particularly upset with his players' defensive effort in the game. Among his comments: "You've got to respect the game, your opponent. ... Everything you get is 'No, we're OK.' We're not OK. We're 0-2. We're not OK."
The Wizards have since dropped to 0-3. They play the 76ers again on Wednesday.