Winter Olympic figure skating: What's a Choctaw?
Adam Rippon, Mirai Nagasu, Nathan Chen and Bradie Tennell are just a few of the incredibly talented athletes who make up Team USA's figure skating team, and America can't get enough of their gravity-defying spins, twizzles and axels.
In fact, they make these moves look so easy, that most audiences might have trouble spotting the subtle intricacies of their performances during the 2018 Winter Olympics … and that's exactly why Fox News consulted with former Olympic figure skater Line Haddad, to learn a little more about these complicated maneuvers.
"In ice skating and in ice dancing, we have five difficult turns," said Haddad of the tricks, which include the "rocker," the "Choctaw," a "counter," the "twizzle," and the "loop."
What appears to be a jump, like a double loop, is more than just a jump, Haddad says, because skaters really want to catch the judges' eyes.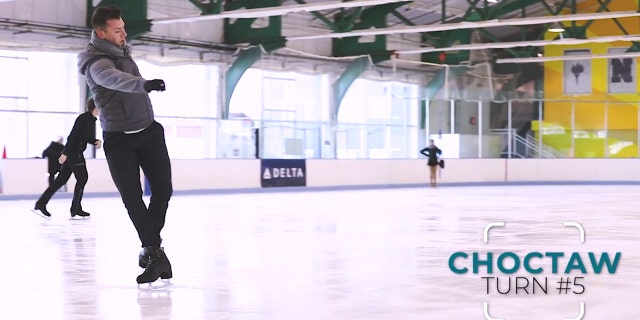 "We can add a difficult entrance to it, or a difficult exit to it, or something creative at the end of the jump," she explains. Furthermore, Haddad says the difficulty to the entrances and exits is something the judging panel looks out for and "can increase the level and grade of execution."
WHY SKI JUMPING SUITS ARE SO TIGHT, AND WHY THEY CAN GET AN ATHLETE DISQUALIFIED
Haddad also outlined the moves that most judging panels look for in pairs skating. A pairs spin or an ice-dancing spin, for instance, where the female dancer appears to be spinning in a split position, "will increase the grade of execution."
Be sure to check out the full interview above with Line Haddad, and stay tuned to see some of these difficult moves in action.