Wife of Dolphins' Grimes arrested outside stadium before game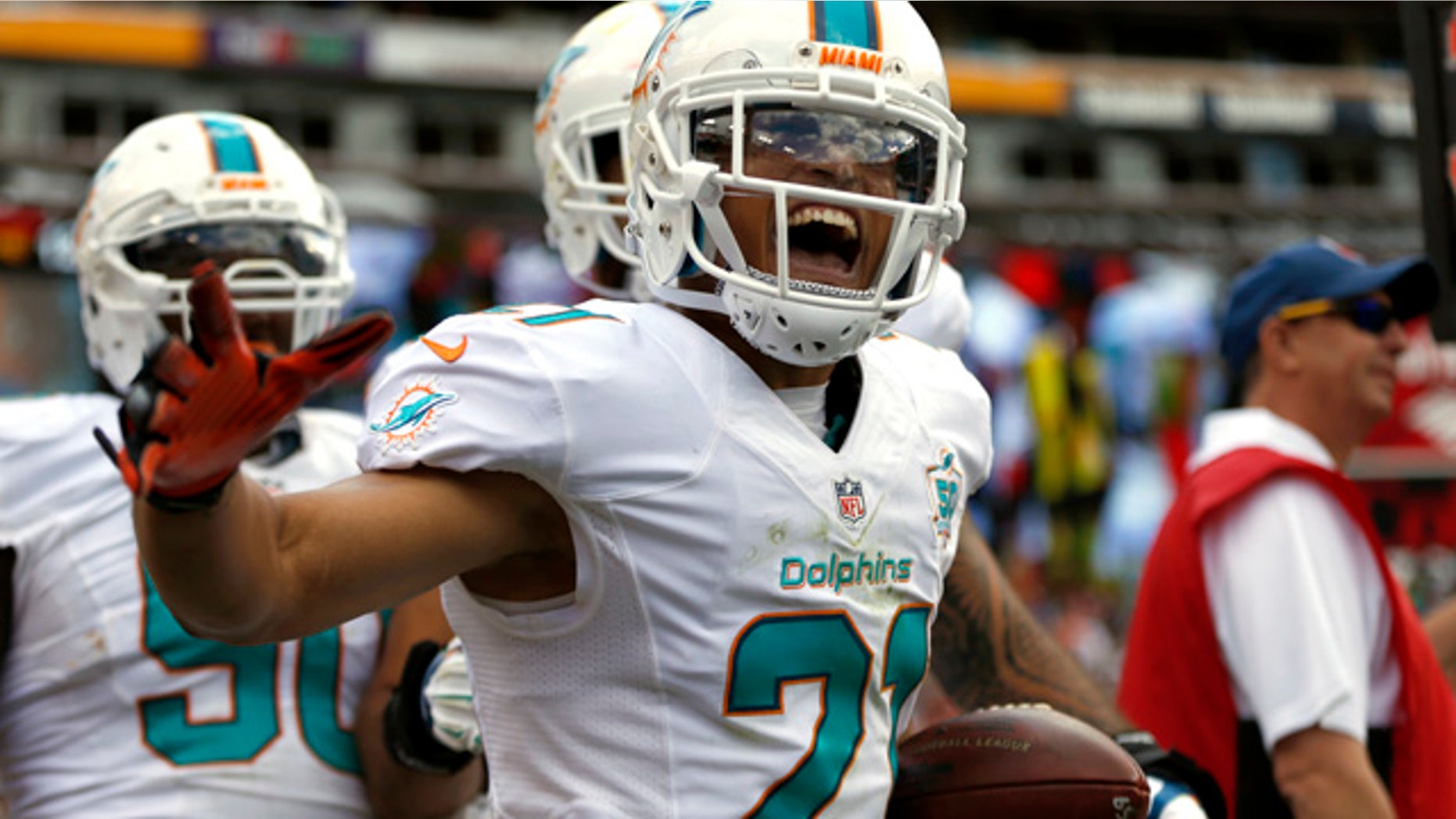 The wife of Miami Dolphins cornerback Brent Grimes was arrested Sunday afternoon outside Sun Life Stadium shortly before her husband and his teammates were due to take the field against the Buffalo Bills.
Miami-Dade police told the Miami Herald that Miko Grimes, 40, faces charges of disorderly conduct, battery on a police officer and resisting arrest with violence. Authorities told the Miami Herald that Grimes tried to enter a restricted area of the stadium parking lot against their orders. They said Grimes ignored an order to stop and became belligerent and screamed profanities. She charged one officer while flailing her arms, and when an officer grabbed her in a bear hug and threw her on the ground, Grimes kicked her feet and tried to get up.
Grimes was handcuffed and, once on her feet, head-butted an officer, according to a police report. She was then forced to sit on a police golf cart, and continued to be combative until the cart reached a police station. Once there, she was treated for her injuries.
The arrest was captured on video, which showed Grimes handcuffed and facedown while wearing her husband's jersey.
Brent Grimes is a Pro Bowl cornerback, and his wife is well-known in South Florida thanks to her Twitter account. She offers frequent opinions about the Dolphins, their fans and the NFL and has nearly 11,000 followers.
Neither Brent Grimes nor the Dolphins made any public comment on the arrest. The Dolphins lost the game, 41-14.
The Associated Press contributed to this report.