Why is 'company man' Jon Jones throwing shade on Ronda Rousey & Conor McGregor?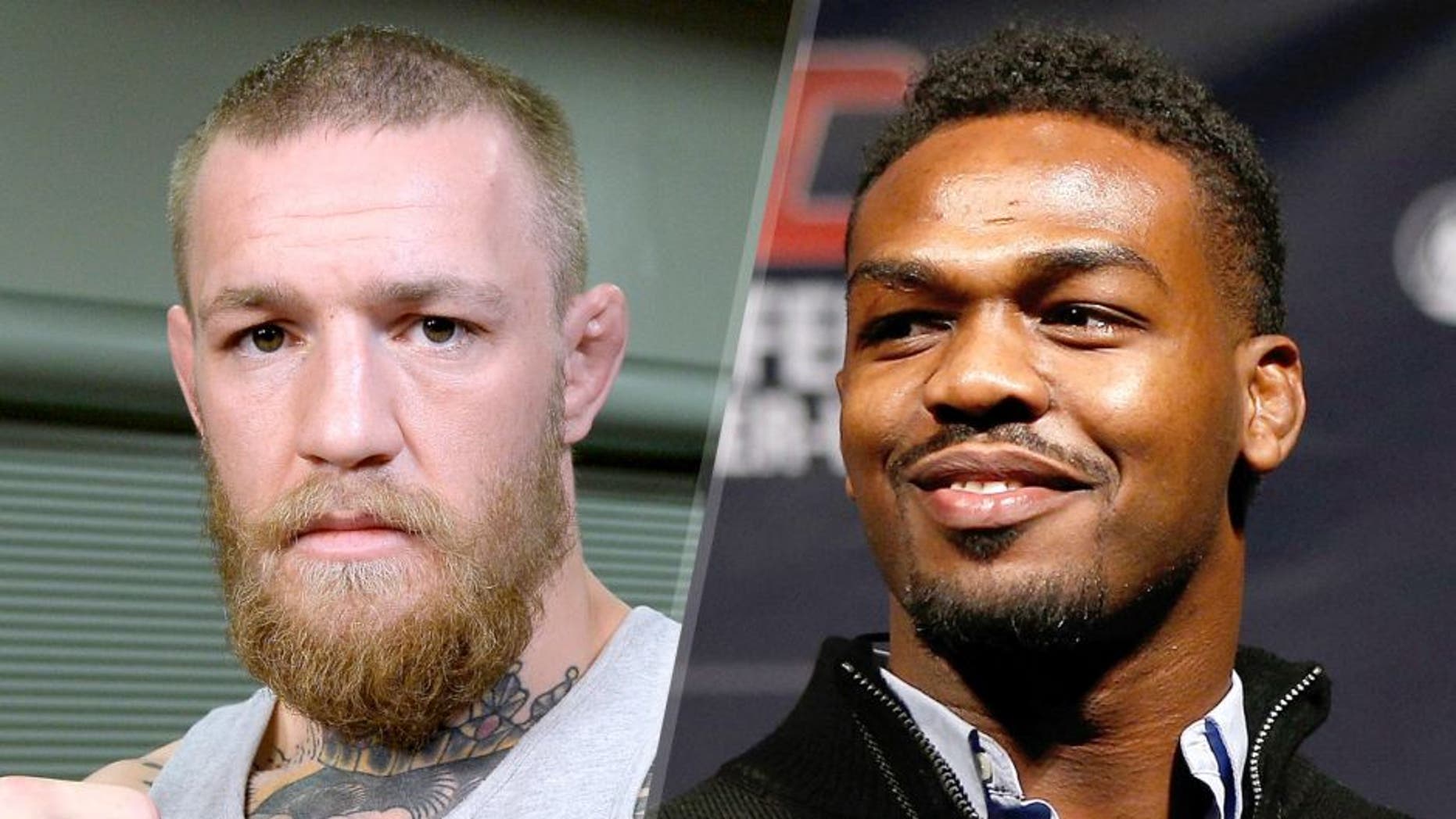 There was a time, after his positive cocaine test, a felony hit-and-run car accident, and a UFC suspension, but before he made a victorious return to the Octagon in April when Jon Jones spoke with gratitude of how fellow stars Ronda Rousey and Conor McGregor had reached out to him with kindness during his darkest hours. Rousey, Jones recounted, had been "very supportive to me," stayed in touch over the telephone and even offered to let him use a house of hers to get away from the world.
"She told me, 'you know, Jon, you're going to come back from this. Anything I can do for you, you let me know,'" he revealed.
"Stuff like that shows you that...she's sitting there thinking about me in my darkest hours. That's something that I'll never forget."
Fast-forward to a few months later, and it certainly seems like Jones has done exactly that - forgotten Rousey's kindness to him. Or, he simply doesn't know the right way to return it.
The same goes for Conor McGregor. Jones has said that the Irishman had written him with "words of encouragement." Jones has had nothing of the sort for either Rousey or McGregor in recent weeks, however.
Jones is preparing to fight Daniel Cormier once again, this Saturday at UFC 200, but has made a point to take a little time to direct verbal jabs at Rousey and McGregor, in addition to his longtime rival, the light heavyweight champion, just as The Rowdy and Notorious ones are themselves going through tough times after devastating losses in the ring.
According to Jones, Rousey had gotten a little uppity and thought too much of herself. "Ronda Rousey, they were saying she's the best fighter of all time and best athlete in the world...once I realized that maybe she was starting to believe it herself, I knew she was in a dangerous spot," he recently told media members, for some reason.
As for McGregor, well, Jones (along with flyweight champion Demetrious Johnson) mocked the featherweight champ when he lost to Nate Diaz in March. Now, Jones has gone out of his way to tell the world that, in his view, McGregor doesn't deserve to be on equal footing with his promoters the UFC, and that the Irishman has forgotten his place in the pecking order.
"The UFC has created Conor McGregor," Jones recently told FoxSports Live.
"I think sometimes he forgets that."
Jones hitting McGregor and Rousey while they are down is surprising and in stark contrast to the support he himself says they offered him during his low points. It is also disappointing.
All top athletes certainly have heady times and can become lost in their own luster. Jones himself compares himself to the late former boxing great and human rights leader Muhammad Ali, despite not yet nearing Ali's career longevity and often not really standing for much in the way of principles other than his endorsement deals, public image and personal success.
Jones' swipe at McGregor claiming he was "made by the UFC" is particularly sad. In the not so distant past, Jones has actually spoken out against callousness of his promoters and has briefly sounded like a voice for athlete independence and rights in the predatory fight world.
According what the UFC has told its own investors, it pays considerably less to its athletes than many other organizations do, in terms of percentage of revenue. And, unlike other major sport athletes in, for example, the NBA, NFL, and MLB, UFC fighters do not have collective bargaining rights.
Unlike their boxing counterparts, MMA fighters are currently not covered by federal Ali Act safety protections. It is in this particularly rough terrain for athletes that fighters like Jones, Rousey, and McGregor manage to make their living.
To be sure, the UFC pays them well, but they make much more back from their efforts. Promotion and opportunities are one thing, but it is fighters themselves, with their coaches and teammates who "make" themselves, not the UFC.
Yet, here is one fighter telling another that they should be satisfied with a subservient role to the promoter. The public admonishment and earlier mocking must be dispiriting to McGregor, as well as personally hurtful after he encouraged Jones so much in the past, privately.
Perhaps Jones' digs at McGregor and Rousey are just part of the new image and philosophy he says he's trying to cultivate. Not long ago, Jones coldly spoke of how he didn't feel much concern from his UFC bosses when he was in criminal trouble again.
"No, not really," he said.
"They had never came to see me, before, about anything. They never traveled to say, 'hi,' have dinner. The first time they came to Albuquerque to visit me was to take my belt away."
Now, Jones is interested in making amends with those who he felt slighted by, as he insults those who had previously comforted him. "Bones" now has a new goal, in addition to getting the 205lb title back.
"Be more of a company guy," he detailed, last week, of his intentions.
"I'm ready to play the game."
It's a tough game, Jon. I hope you enjoy it.