Why hockey players are the toughest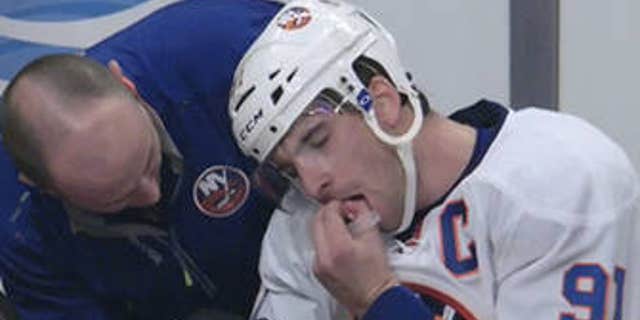 It's Saturday, so we're strapping in for two days of football all across the country. But Friday night reminded us that the guys on the gridiron aren't the toughest stars in sports.
That title still goes to NHL players, and a New Yorker like Islanders captain John Tavares? That's about as tough as it gets. Just witness him take his own tooth out after taking a stick to the face against Chicago.
How about soccer players? Check out Mexico's Christian Gimenez, who got a huge gash on his head colliding with a Panamanian player on a header, wrapped it in bloody gauze and ran back out onto the field to confront the whole team and had to be held back.
Yeah, he probably had a concussion or 10. But there was no way he was coming out of the match.
Tough guys win games, and Mexico had 'em, bouncing back from a late equalizer to win 2-1 on Raul Jimenez's bicycle-kick goal to keep its World Cup hopes alive.