Why Dale Earnhardt Jr. is a first-ballot lock for the NASCAR Hall of Fame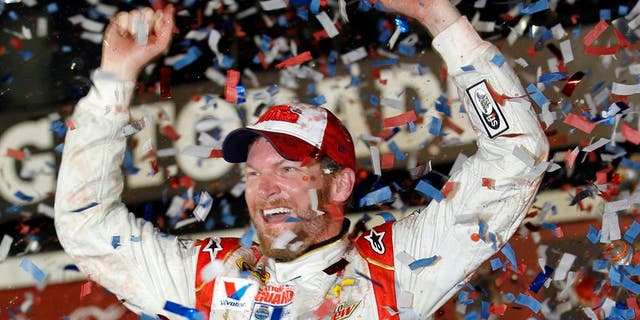 NEWYou can now listen to Fox News articles!
There is no question none that Dale Earnhardt Jr. will be voted into the NASCAR Hall of Fame during his first year of eligibility.
On numbers alone, Earnhardt should get in. He has 26 race victories, including a pair of Daytona 500 wins and a victory in the NASCAR All-Star Race. There is no driver who has more victories than Earnhardt and is eligible for the Hall who isnt already in.
Several drivers, including Mark Martin, Joey Weatherly and Curtis Turner, have fewer race victories than Earnhardt does, but they are already members of the Hall.
As a member of the Hall Voting Panel, I would have no hesitation whatsoever about voting Earnhardt in just for what hes done on the track.
And yet its what Earnhardts done off the track that cements his first-ballot-lock status.
For the last 14 consecutive years, Earnhardt has been NASCARs Most Popular Driver. His fan following is by far the biggest in NASCAR and the most passionate, too. Far more than any other driver, Earnhardt moves the needle for NASCAR and energizes the fan base.
In the last couple of years, Earnhardt has expanded his already huge following through the savvy use of social media. From his weekly Dale Jr. Download podcast to his more than 2 million Twitter followers, Earnhardt has been the gold standard of NASCAR social media.
In terms of mainstream media, Earnhardt is the one driver who commands national attention.
And lets not forget that Earnhardt and sister Kelley Earnhardt Miller have built a championship-caliber NASCAR XFINITY Series team that continues to win races and run competitively.
Then theres Earnhardts charity work, which in recent years has expanded dramatically, much of it through his work with Nationwide.
Add it all up, and this is a no-brainer: Dale Earnhardt Jr. will go into the NASCAR Hall of Fame in his first year of eligibility.