Why are Olympic medalists celebrating with stuffed animals?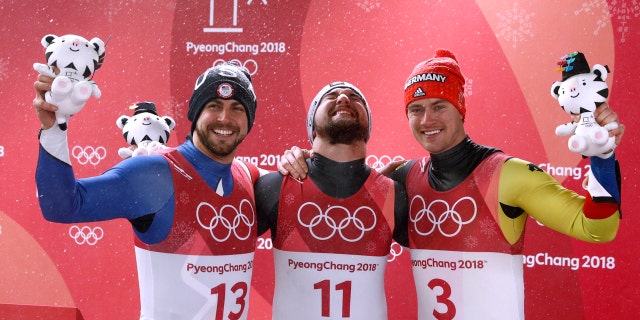 NEWYou can now listen to Fox News articles!
The biggest winner of the Pyeongchang Olympics may turn out to be its cute mascot.
Officials have been giving medal winners tiny plush tigers instead of traditional floral bouquets at the post-event "venue ceremonies," as Slate notes.
Designed as an ode to the heritage of South Korea, mascot Soohorang is a white tiger donning black stripes with the Olympic rings emblazoned across its chest.
From the men's snowboard slopestyle final and the women's moguls final event to the men's sprint biathlon ceremony and the men's luge singles ceremony, photo after photo of the overjoyed, prizewinning athletes have shown them hoisting Soohorang wearing a gold, silver or bronze hat after victory.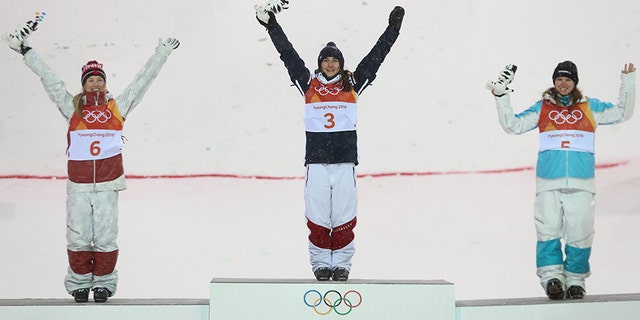 As Fox News previously reported, "Soohoo" translates in Korean to protection, and is meant to show the safety offered to the athletes, spectators and other participants.
The animal's duty to defend can be found throughout Korean history, such as how tiger statues stand guard at the royal tombs of the Joseon Dynasty.
The back half of the name, "rang," derives from "Ho-rang-i," which is the Korean word for tiger. Rang is also part of the name of a known folk song — "Jeong-seon A-ri-rang" — which heralds from the region where the games are taking place.
The mascot also was chosen because Koreans have compared the shape of the Korean Peninsula to the shape of a tiger, according to the Pyeongchang organizing committee, who announced the mascot in 2016.