Why a Tampa couple named their baby girl after Russian Lightning player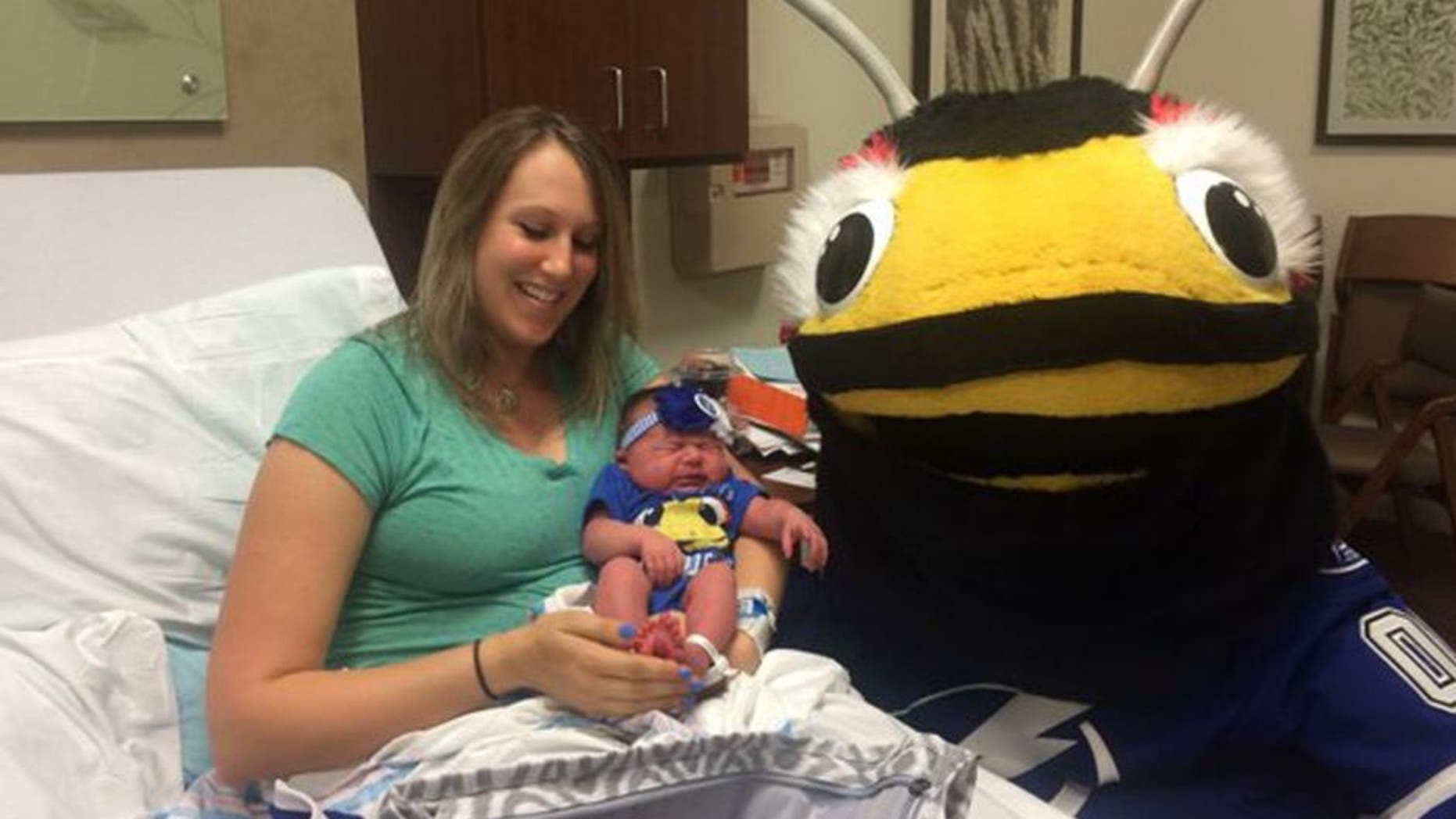 It is not completely unheard of for people to name their children after a favorite athlete, but it is rare to hear of a couple naming their daughter after a professional athlete. One Tampa Bay couple made the decision to name their baby girl after a Tampa Bay Lightning player long before they even knew the baby's gender.
According to a story from the Tampa Bay Times, Laine Franklin surprised her husband, Eric Franklin, with the news that she was pregnant at a Lightning game. Eric joked that they should name the baby after the first player who scored that night -- which happened to be Nikita Kucherov -- but as Laine's pregnancy went on, his joke became more of a reality.
Via the Tampa Bay Times:
"I didn't think she [Laine] was actually going to do it," Eric told the Times. "But she ended up wanting the name more than I did."
The couple then spent the pregnancy collecting all kinds of Kucherov memorabilia to put in a baby book for their daughter, and on Tuesday, the Franklins welcomed baby Nikita Annette to the world at 5:48 a.m.
While baby Nikita's namesake is a little busy right now playing in the Eastern Conference Finals, she did receive a special visit from the Lightning's mascot, Thunderbug.
The Franklins are lucky Kucherov was the first player who scored at the game eight months ago. They could have ended up with a Vladislav (Namestnikov) or a Cedric (Paquette), which seem like much harder names to adapt to one fitting for a baby girl.