Where would the Astros be without Carlos Correa?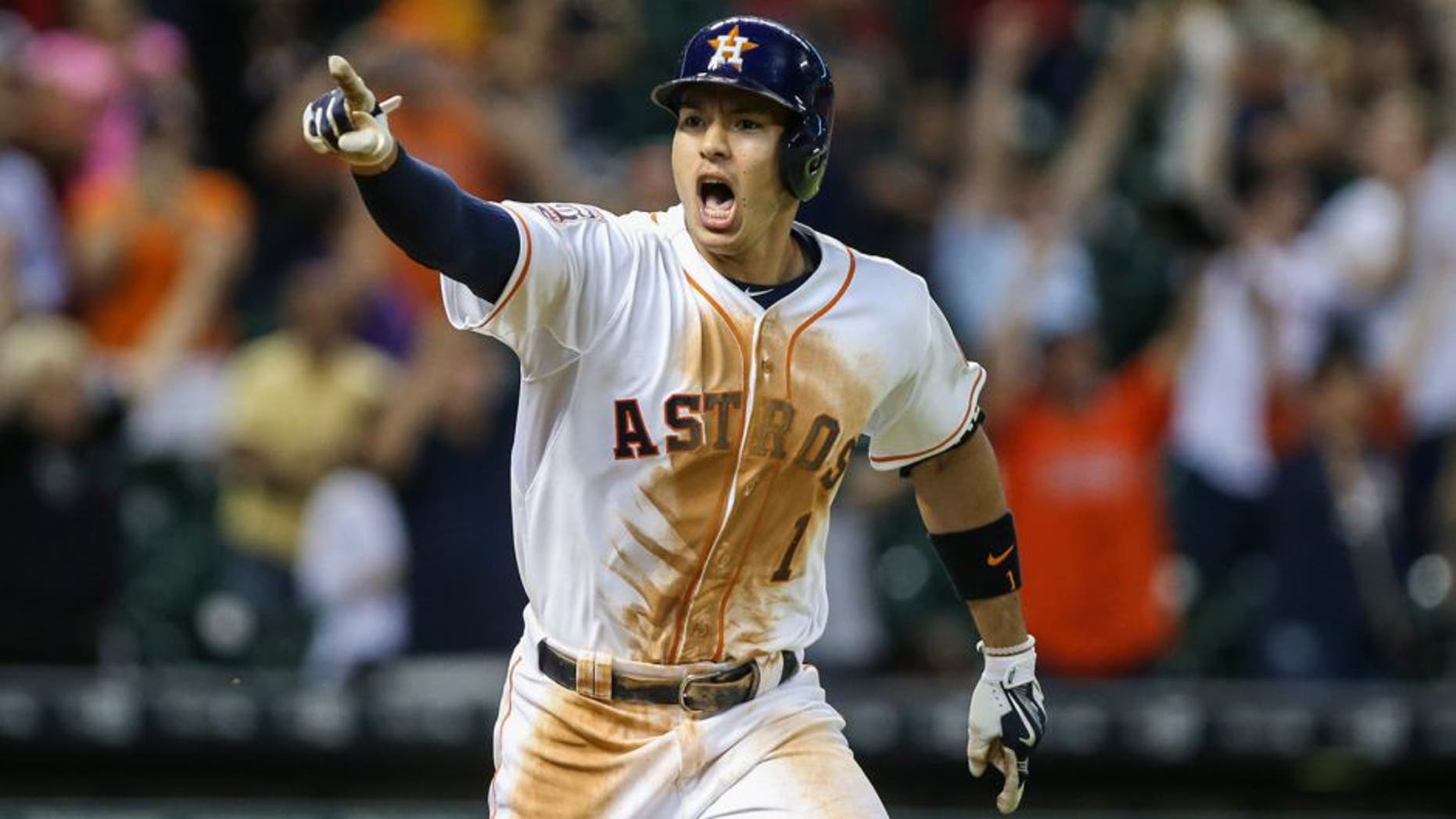 The Houston Astros' playoff hopes may have been thrown into jeopardy after being swept by the Texas Rangers in a four-game series this week, but they're not dead in the water.
That they're even still in the race this far into the season says a lot about the makeup of the organization and the strong young corps Jeff Luhnow and first-year manager A.J. Hinch put together. One of those key figures is 20-year-old shortstop Carlos Correa.
A season after the Astros made headlines for delaying the debut of outfielder George Springer due to team control and eventual arbitration, they had no such qualms about giving Correa the chance to earn a spot on the big-league club. And 'earn a spot' he did immediately upon his arrival.
Correa blazed through the Astros' minor-league system over the past two seasons, hitting .325/.416/.510 with Single-A Lancaster in 2014 before dominating Double-A Corpus Christi (.385/.459/.726) and Triple-A Fresno (.276/.345/.449) and forcing his way onto the Astros.
Stepping in for Jed Lowrie when Lowrie was sidelined with a thumb injury, Correa made an immediate impact. In his second game with Houston on June 9, he picked up his first MLB home run and has been a catalyst ever since. Defensively, he's drawn rave reviews for sprawling catches, amazing throws and a calming, veteran-like presence belying his extremely young age and inexperience. He also stole his way into the record books one day in June before being named the Rookie of the Month. Toward the end of July he was on a rather torrid home run pace, and recently joined Springer in an exclusive and impressive franchise list for offensive performance.
Entering play Friday, Correa is hitting .276/.344/.500 with Houston, while posting a WAR of 3.1 in just 84 games. His quick rise to the top of the game's young talent pool has put him in the forefront of Rookie of the Year consideration, alongside players such as Francisco Lindor of the Cleveland Indians, Miguel Sano of the Minnesota Twins and Roberto Osuna of the Toronto Blue Jays.
Opinions have begun to vary among MLB pundits, as Lindor's fast rise with Cleveland (.315/.355/.475 with a 3.8 WAR in 83 games entering play Friday) has definitely pushed him up to Correa's level in terms of attention:
The battle might come down to the wire as far as voting is concerned, but even if Correa loses to Lindor (or someone else) his value to the Astros can't be understated. He's been a key factor in helping Houston climb back to respectability, and has already forged a bond with second baseman Jose Altuve in the middle of the infield. Should the Astros miss the postseason entirely (which is possible now due to their sweep in Texas), their future is still brighter than it has been in quite some time. Remember: most folks assumed they'd be 'good' in 2016 or beyond, but they've been able to be a consistent threat in the American League all season long.
At any rate, it's rare for a rookie (let alone one that isn't yet 21 years of age) to hit .273 with an OPS of .840 in his first few months in the league. Correa's demonstrated that he's made a lightning-fast adjustment to the rigors of facing major-league pitching, and he'll only get better and more well-rounded as he continues being a cornerstone of the Astros' franchise.