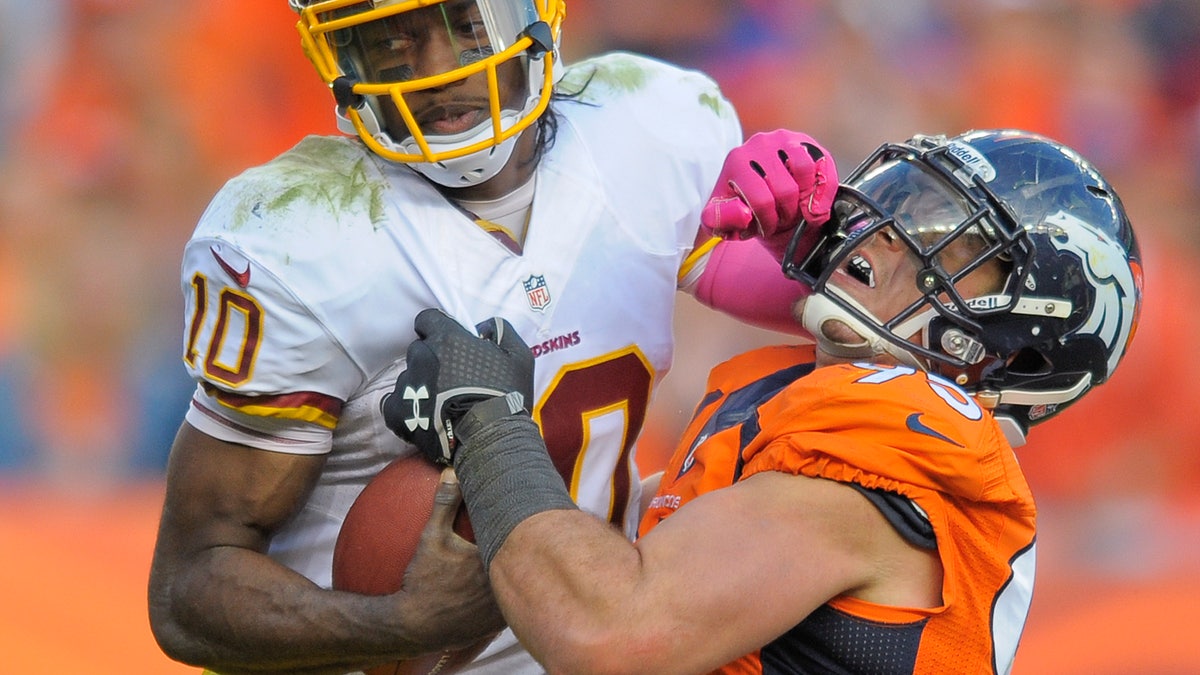 DENVER – It used to be the domain of soccer players, NBA forwards and the occasional punter.
Now, NFL quarterbacks are getting into the act. They are sports' newest floppers, putting their own tightly spiraled spin on the art of hamming it up to draw the ref's attention and a possible 15-yard penalty.
Over the last two weeks, two of the NFL's up-and-coming poster boys at the league's glamour position, Andrew Luck and Robert Griffin III, found themselves mired in did-they-or-didn't-they flopping controversies. It has led to the prickly question — should players at a position that already gets extra protection be milking the drama for even more?
Broncos defensive lineman Kevin Vickerson says no. Recently flagged 15 yards for hits on both quarterbacks, Vickerson wants an NBA-style rule that penalizes flopping.