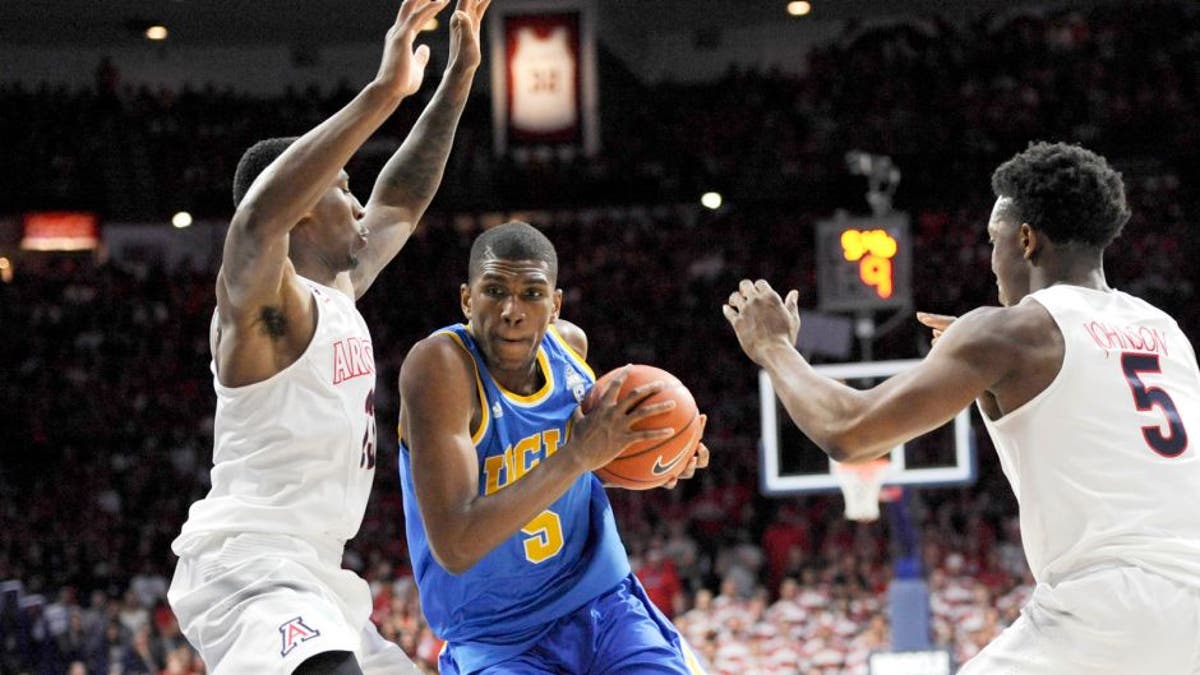 Golden State Warriors rookie Kevon Looney fell to pick 30 in the draft, in large part because of a hip injury that plagued him throughout his lone season at UCLA.
At this point, it's still unclear whether Looney will have surgery to address the injury or let it heal naturally. Here's what Looney told CSNBayArea.com:
"I actually feel good right now. I had suffered a hip injury when I first got to UCLA. I played the whole season with it. I went through the workouts with it. I still can play now, I can play just fine," Looney declared. "I'm not hurting right now. I'm gonna look at the doctors (and let them) tell me what they really want me to do, but this is an injury I had and I can actually play with, and do well with."
(h/t CSN Bay Area)
Photo Credit: Casey Sapio-USA TODAY Sports