What big team moves mean for balance of power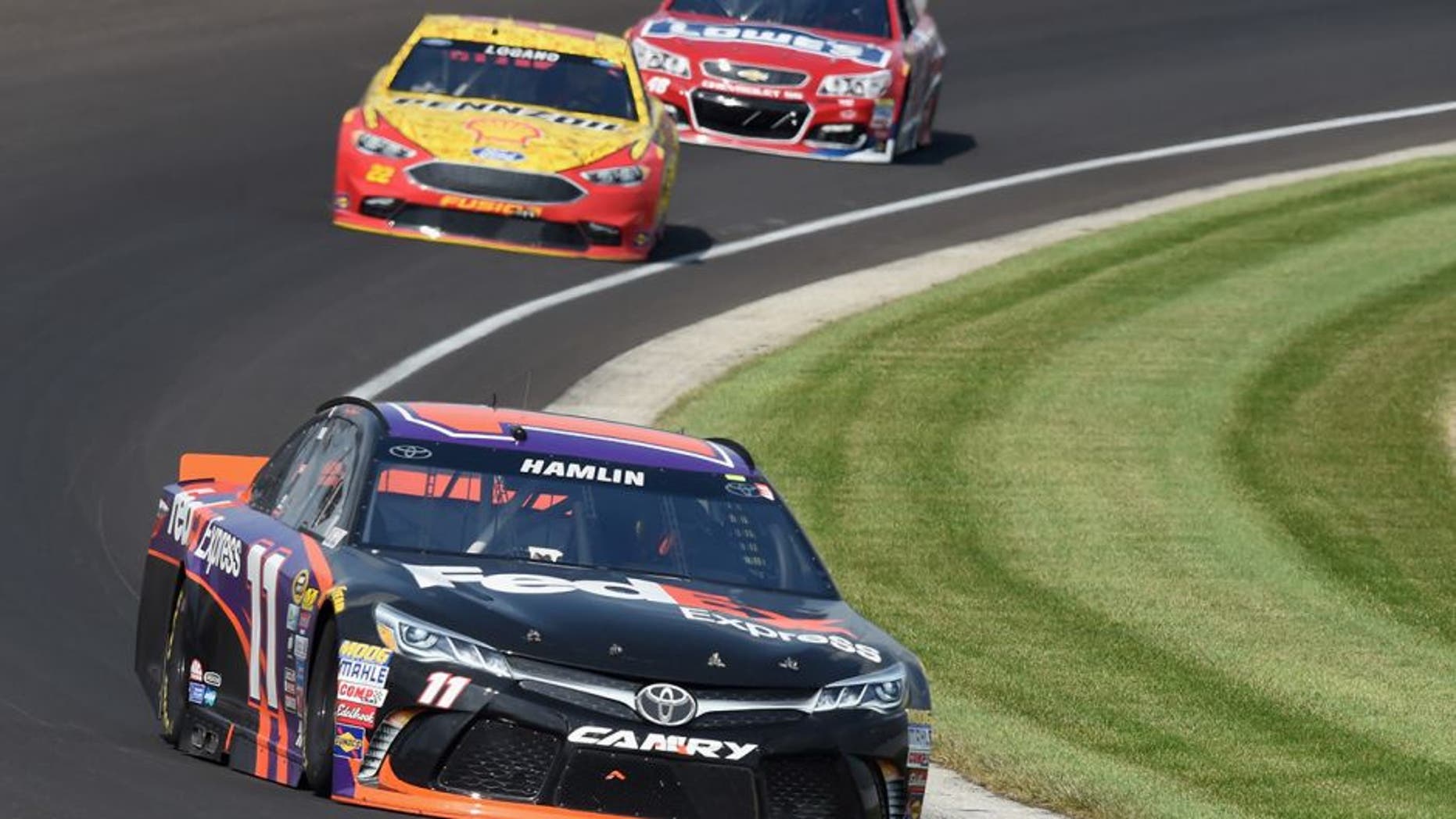 The only constant in NASCAR is change. For better and sometimes for worse, nothing ever stays the same.
In 2014, Hendrick Motorsports won 13 races and Joe Gibbs Racing won two.
This season JGR has won nine of the first 21 races, while Hendrick has won only two, the second of which came way back in March.
In last year's final round of the Chase for the NASCAR Sprint Cup, Kevin Harvick, Jeff Gordon and Martin Truex Jr. were in Chevrolets.
This year, Truex is in a Toyota.
Next year, Truex will have a new Toyota teammate in Erik Jones, while Harvick and his three Stewart-Haas Racing teammates will be piloting Fords.
For this year at least, the balance of power among the manufacturers has changed.
For the first time since 2002, it's likely that Chevrolet will lose the highly coveted NASCAR Manufacturers' Championship and Toyota will win it for the first time in 10 years of trying.
Without question, SHR's move to Ford will help that manufacturer next year and hurt Chevrolet.
By the same token, adding the supremely talented Jones and a second Furniture Row car will help that team and the Toyota effort both.
But neither move guarantees any outcome. Not in the fast-changing NASCAR universe.
As good as Jones is -- and he is sensational -- winning at the Sprint Cup level is damned difficult. Chris Buescher's victory at Pocono on Monday was the first time a rookie won a Cup race since Joey Logano in 2009.
Or let's put it another way. If the Chase started this morning, Austin Dillon, Chase Elliott and Kyle Larson would all be in the field. For their respective careers, these three drivers have made a combined 223 Sprint Cup starts with exactly zero victories and 25 top-five finishes.
The above three drivers are all really good and they are all still seeking their first victory.
Like I said, winning at the Cup level is insanely difficult.
So is staying on top, which is why the last five seasons have produced five different Cup champions.
There is no question that bringing Jones into the fold and adding a second car for Furniture Row are great moves that long-time will make an already strong team that much better. And I don't doubt that Jones will succeed at NASCAR's highest level.
But what does the Furniture Row-Jones deal and the SHR switch to Ford mean for 2017?
Check back with me about this time next year.
By then, we should have definitive answers.
But until then, it's all speculation.