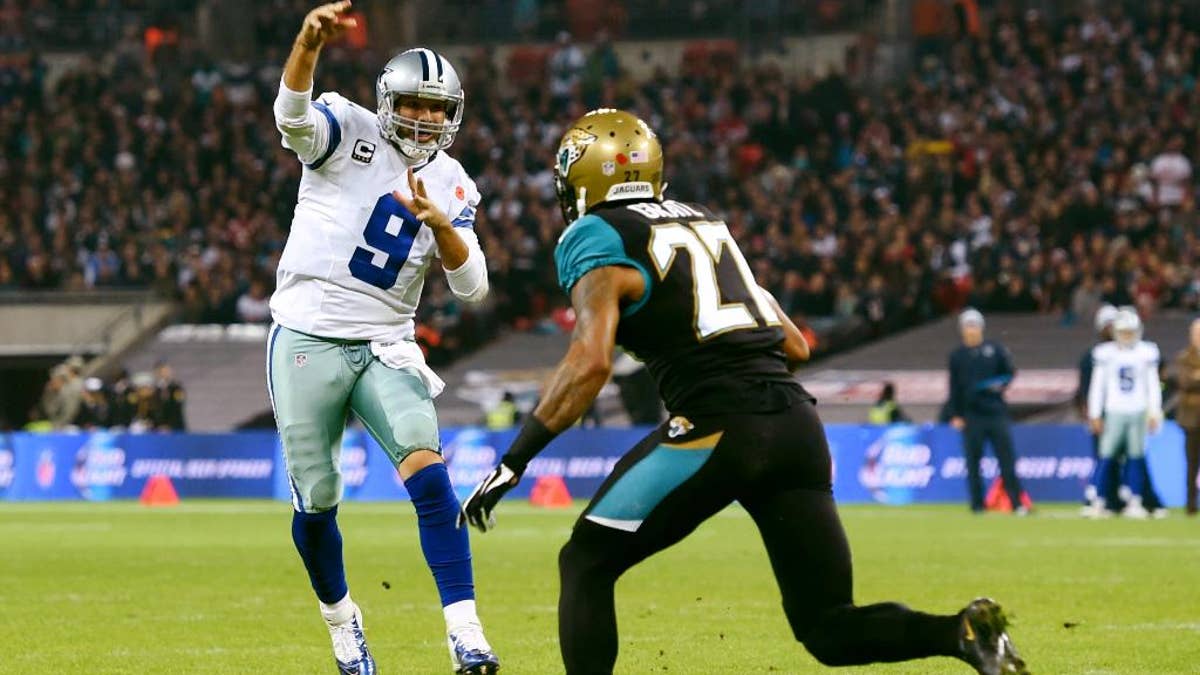 LONDON – Wembley Stadium officials are refusing to blame the poor condition of the field on the decision to stage three NFL games at the venue in a six-week span.
Roy Hodgson, the coach of England's national football team, has raised concerns about the state of the surface ahead of his team's European Championship qualifier against Slovenia on Saturday.
Hodgson has questioned the decision to host the game between the Dallas Cowboys and the Jacksonville Jaguars on Sunday.
However, Roger Maslin, Wembley's managing director, says "this isn't so much a problem of the NFL but . slightly too much topsoil (on the surface) during the summer renovation."
Maslin says the surface is unlikely to be back to its best until March.