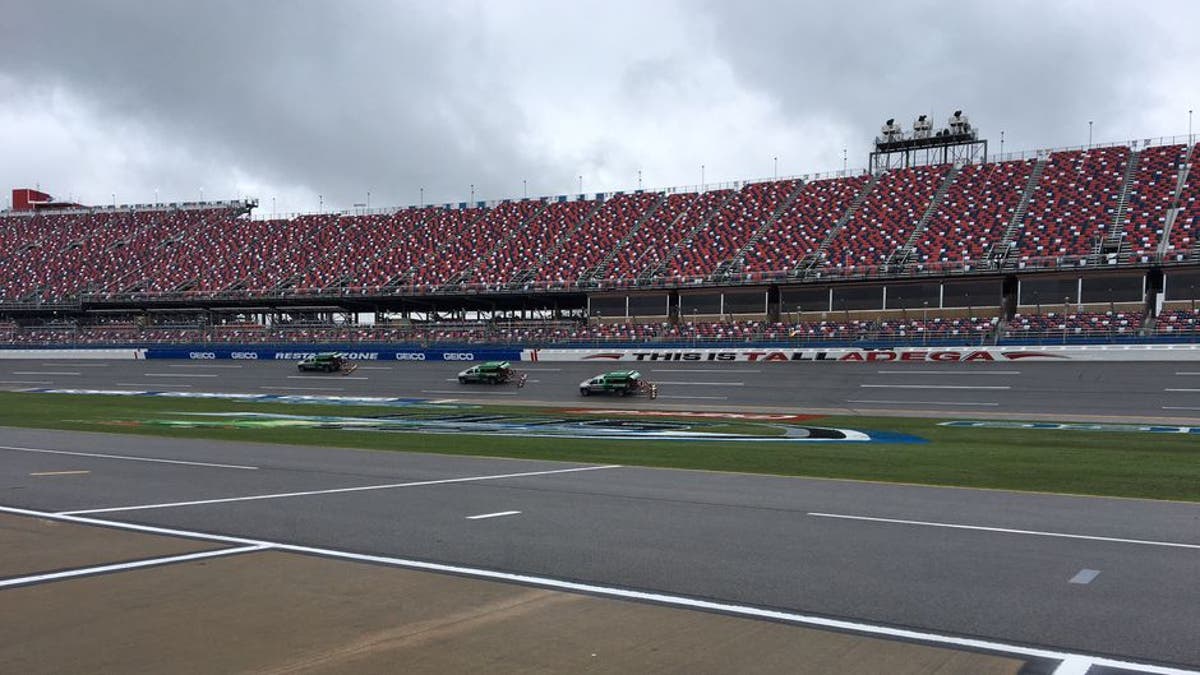 TALLADEGA, Ala. -- Friday's on-track action for the Monster Energy NASCAR Cup Series and XFINITY Series could be affected by rain.
According to weather.com, the forecast calls for occasional showers and a high of 52 degrees. The chance of rain increases from 15 percent to 60 percent by 1 p.m., with an 85 percent chance of rain at 2 p.m.
As of 9 a.m. local time, Air Titans were working to dry the track in time for XFINITY Series practice at 11:30 a.m. on FS1.
Opening Monster Energy Series practice starts at 2:30 p.m. ET, while final practice begins 4:30 p.m. ET, both of which are on FS1.
FOXSports.com will continue to monitor the weather throughout the day.