Watch this amazing Emerson Hyndman assist as the USMNT prospect continues to make his case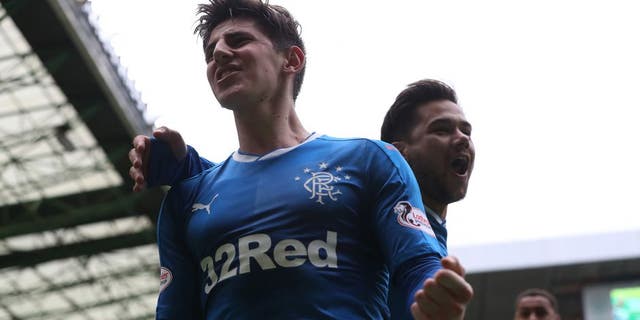 NEWYou can now listen to Fox News articles!
When Emerson Hyndman moved on loan to Rangers in the Scottish premiership, the question was whether the move would work out for the U.S. national team prospect.
Now, a few months in, it's pretty clear that it couldn't be going much better and Hyndman continues to impress in the Scottish first-division. Over the weekend, the and the 20-year-old USMNT prospect notched a gorgeous assist in Rangers' 2-0 winover Partick Thistle:
Check out the way he weaves his way through the defense like they are traffic cones and then lays off a perfect ball to teammate Jon Toral for the goal. With that, he's got four assists to go with his four goals in 12 appearances this season.
With the way Hyndman has been playing, the question is when he might finally get his first look with the USMNT under coach Bruce Arena. In all likelihood, Emerson will get consideration for this summer's Gold Cup, but Arena seems keen expand his player pool as the USMNT continues World Cup qualifying.
Look, no one is saying that the Scottish premiership is the pinnacle of soccer competition, but at the same time, Hyndman has been putting in some excellent performances. Not only has he shown a lot of quality and skill, but he has also shown confidence and the sort of aggressive mentality that the USMNT is surely looking for.
Since his debut for Rangers, he's been on fire, notching some lovely assists and goals along the way. His loan from Bournemouth couldn't be going any better, especially since before his debut, there was a question of how much time he'd get on the field for Rangers, and now he's unquestionably a starter.
Hyndman has already stated that his personal goal is to "be part of this U.S. team as quickly as possible," and he is taking the right steps toward that.
MORE FROM FOX SOCCER