Watch the UFC 200 press conference live from Madison Square Garden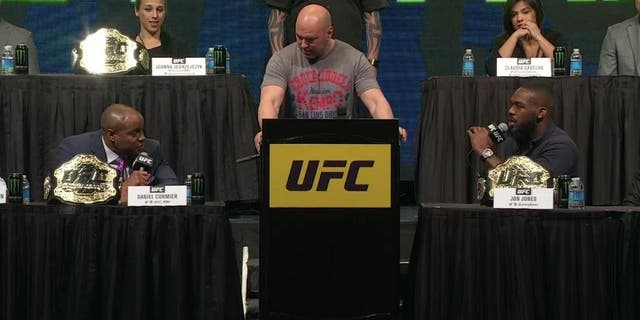 NEWYou can now listen to Fox News articles!
Some of the UFC's biggest stars take the stage today at Madison Square Garden to promote one of the biggest events in UFC history, UFC 200. Hear from pound-for-pound great Jon Jones and heated rival and current light heavyweight champion Daniel Cormier, top featherweights Frankie Edgar and Jose Aldo, women's bantamweight champion Miesha Tate and challenger Amanda Nunes. The action starts at 2 PM ET/11 AM PT and you can catch every moment in the video above.