Watch the Suns' Gorilla dive onto the court in the middle of the game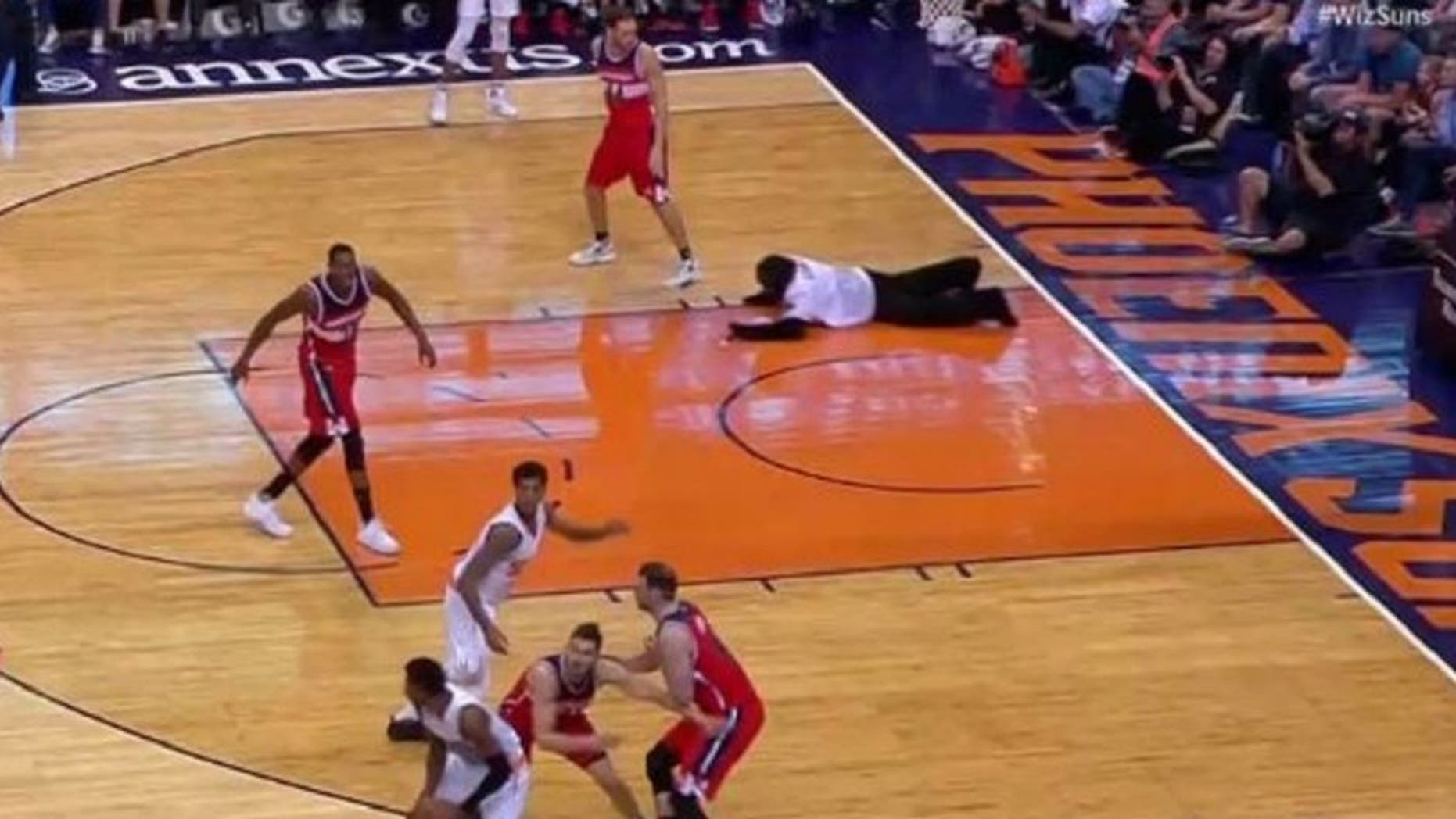 One of the most recognizable mascots in the NBA committed one of the cardinal sins of his profession -- interrupting game action.
For some strange reason, the Suns' Gorilla dove onto the same side of the floor the Suns and Wizards were occupying during Tuesday night's game. As Leandro Barbosa dribbled up the court less than a minute into the fourth quarter, the Gorilla ran from out of bounds and intentionally hit the floor.
The mascot's action was so unusual that it startled Wizards forward Bojan Bogdanovic, who looked down as the Gorilla slid on the court. Once the mascot realized the error of his ways, he immediately got up and retreated.