WATCH: Manziel and Benjamin strike again for long TD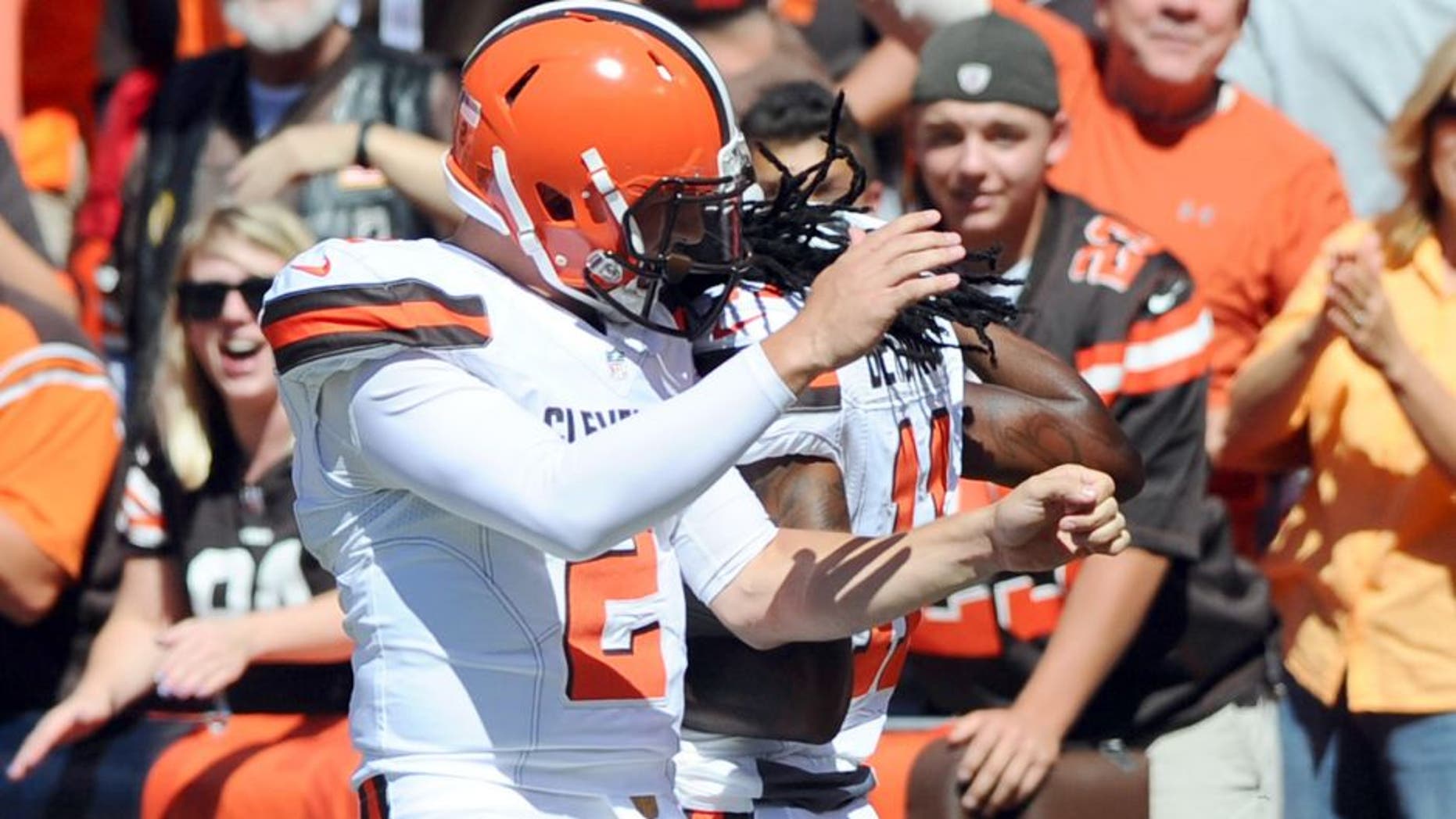 If at first you succeed, try it again. One week after hooking up for a 54-yard touchdown pass, Browns quarterback Johnny Manziel connected with Travis Benjamin for a 60-yarder in Sunday's home opener against the Titans.
Just like last week, the touchdown came on Manziel's first series, but this time it was on Manziel's first throw. Manziel faked a handoff and found Benjamin deep in single coverage against Coty Sensabaugh to give the Browns a 7-0 lead.