Watch Kevin de Bruyne get hilariously smacked in the face on a rabona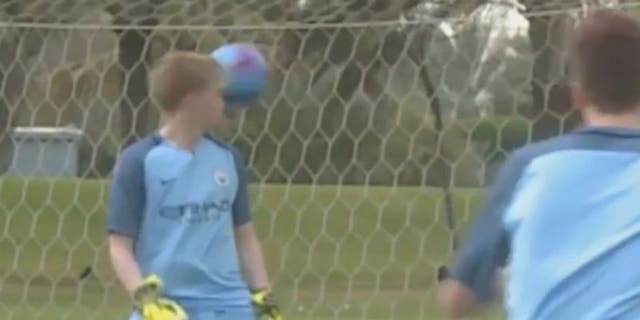 NEWYou can now listen to Fox News articles!
Kevin De Bruyne is not a goalkeeper and now we can see why.
The Belgian midfielder was in goal for a friendly soccer session with YouTube personality Miniminter when he got utterly and completely humiliated. A rabona off the post was De Bruyne's undoing as he got smacked in the face, much to the delight of Raheem Sterling and Leroy Sane, who couldn't stop laughing. Take a look:
It's the offseason for Manchester City, so we can't be too harsh about De Bruyne ball-watching and paying the price for it. But we can watch that slow-motion replay over and over again and laugh.
The best part, of course, was the reaction from Sterling and Mane. So much for playing it cool and downplaying De Bruyne's embarrassment. Let's just hope Manchester City never run out of substitutes and expect De Bruyne to go in goal.
MORE FROM FOX SOCCER