Watch Joel Embiid hit his first basket more than 2 years after being drafted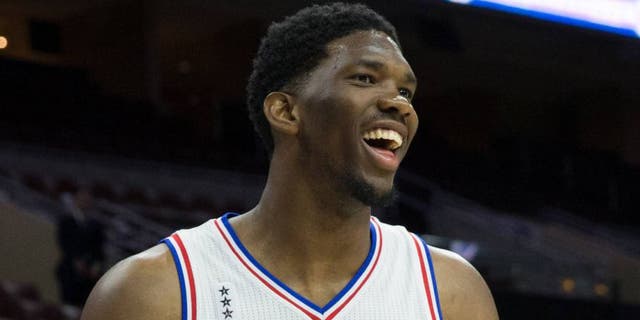 Philadelphia 76ers fans, Joel Embiid has played in a real NBA game -- albeit a preseason one.
More than two years after he was drafted third overall, the oft-injured 7-footer was in action Tuesday against Boston and showed some good touch around the rim.
Especially on his first basket.
He finished the first half with six points, four rebounds and two blocks in 13 minutes. A solid showing for a player the Sixers are counting on.