Watch Cam Newton sing 'Thriller' in honor of Odell Beckham's end zone dance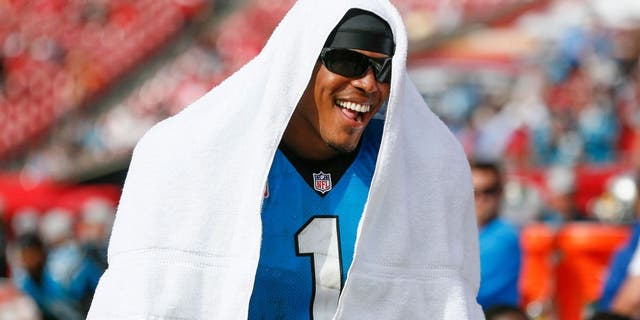 Odell Beckham Jr. set the internet on fire Monday night when the Giants' star wideout broke out Michael Jackson's famous "Thriller" dance after scoring in New York's 21-20 win.
Carolina Panthers quarterback Cam Newton said he was watching the game and didn't miss Odell's ode to the King of Pop.
And it definitely left an impression on the reigning MVP; so much so that Newton sang a bit of "Thriller" during his Tuesday news conference.
OK, so Cam doesn't know all the words. Gotta give him credit for trying.