WATCH: Albert Wilson bumps off Steelers like he caught a Mario star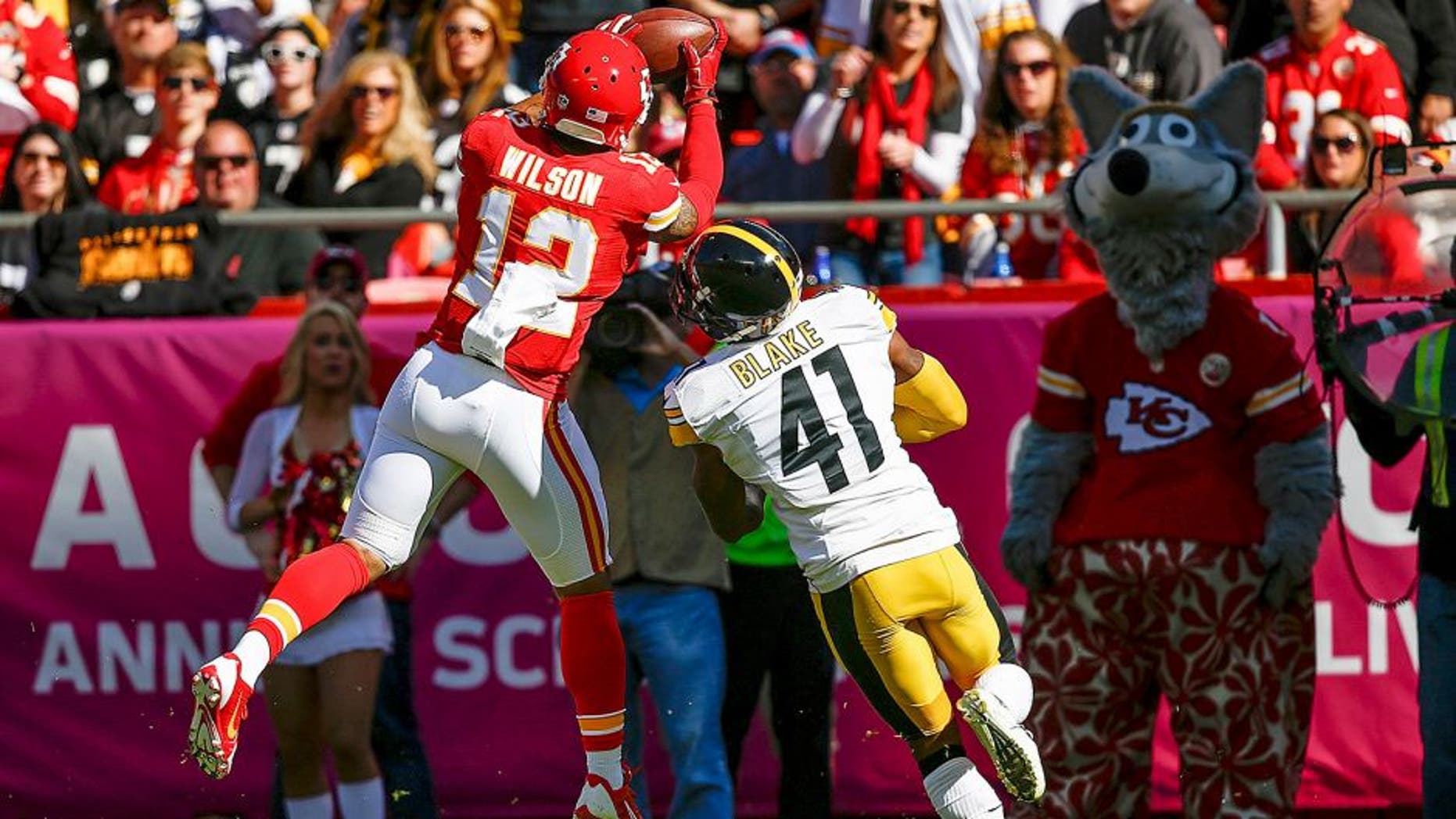 Fact: Albert Wilson is the worst enemy of arm-tacklers and Koopa Troopas. Jamie Squire Getty Images
Albert Wilson was only a few dispatched defenders short of his first career 1-UP.
But the Chiefs receiver will probably settle for this 40-yard gain against the Steelers. It could've been straight out of Super Mario Bros.
Just picture that run accompanied by the infamous invincibility star music. It just fits; Wilson bounced off three would-be tacklers on the play.
With Jeremy Maclin (concussion) out, Wilson was forced into WR1 duty at Arrowhead Stadium. He stepped up to the challenge -- with help from a power-up or two.
MORE NEWS: Want stories delivered to you? Sign up for our NFL newsletters.