WATCH: Air Force has parachuter land on field with France's flag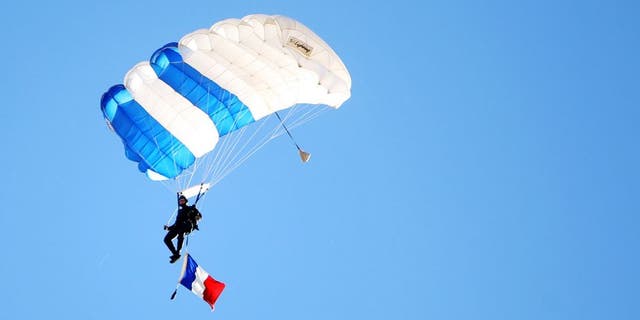 After Army started the day by entering the field with the American and French flags side by side, Air Force joined in on the goosebump-inducing gestures Saturday afternoon.
Prior to the Falcons' home game against Utah State, Air Force parachuters landed at midfield of Falcon Stadium, with the first carrying France's red-white-and-blue flag and the second carrying the United States' stars and stripes.
Watch it below:
There have been a number of tributes from college football players and teams today to show support for France, which suffered a series of terrorist attacks Friday in Paris that left more than 100 dead.