Warriors reveal odd reason they'd rather have faced Clippers than Jazz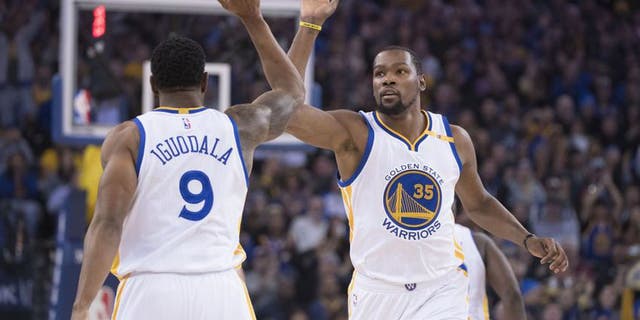 The Golden State Warriors would have been the heavy favorites no matter which team emerged from the Clippers-Jazz first-round playoff series, but it looks like the Warriors were pulling for one team over the other at least for one off-the-court reason.
The Warriors were asked which city offers the better nightlife options, and it was no contest.
"No comparison. There's no such thing, man," Warriors' forwardMatt Barnes told ESPN. "There's no nightlife in Utah.
Barnes and the Warriors will have to settle for low-key Utah after the Jazz beat the Warriors in Game 7 on Sunday. Youd think the lack of distractions would help the Warriors focus on the task on hand, but forward Andre Iguodala believes the mundane atmosphere hurts visiting players.
"The problem with Utah is that you're just sitting there and your mind is like dead because in L.A., you still got energy for the game," Iguodalasaid. "Because you're in L.A., you're like, 'Man, this is just the vibe in L.A.' but in Utah, it can kind of lull you to sleep. And then you've slept too long or I'm bored out of my mind and now you got to try to pump yourself up for the game.
Kevin Durant doesnt sound like he has a preference. The four-time scoring champ is more concerned about being ready for the game.
"I'm sure it's probably clubs, but I've never been to one in Utah," Durantsaid. "It's a few restaurants close to the hotel, but you're not scattered out. L.A. is just bigger. That's the only difference. But preparation wise, my approach is the same as in any other city."