Warriors fans might need to watch this summer league rookie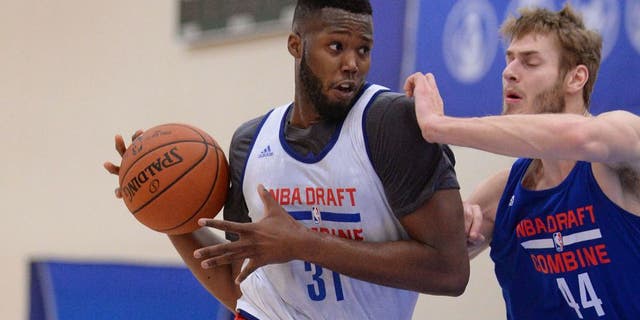 NEWYou can now listen to Fox News articles!
There's a 6-foot-9 forward Golden State Warriors fans should keep an eye on this summer, and it's not Kevin Durant.
Nope, it's Robert Carter Jr., an undrafted free agent playing for the Warriors' summer league team.
With the best roster in basketball, Warriors fans may not care too much about a rookie trying to make the training camp roster, but Carter is earning good reviews.
Two questions: Who is he and can he make the team?
For the first answer, Rusty Simmons of SFGate.com writes:
Carter even drew comparisons to Draymond Green at Maryland.
Carter says people are sleeping on him because he wasn't drafted, but he reportedly discouraged teams that wanted to take him in the second round and stash him in Europe. That gamble so far has paid off, and he says he's right where he wants to be.
"I don't think a lot of people understand the decision I made," Carter told Simmons. "A lot of people just see that I went undrafted. I just decided to come to this great organization and try to come through the back door a little bit. Hopefully, they'll like me enough to keep me around."
The Warriors are 13 deep after re-signing Ian Clark and James Michael McAdoo -- also undrafted players -- to minimum-salary contracts. That's what Carter would command, and how he could get a roster spot.
So can he make the Warriors?
Well, the bloggers at SB Nation's Maryland site think Carter's NBA-ready, praising his offensive skills, versatility for a player his size, and his work ethic. Bleacher Report's C.J. Moore wrote back in June that Carter could be a Marreese Speights.
Sounds like his chances are pretty good. Carter seems to think so.
"It's perfect," he told Simmons. "I'm so excited about where the NBA is going. My whole life I've been versatile and been able to do a bunch of different things. The NBA is moving toward those things. I think my game translates very well."