WALTRIP: Return Of Pack Racing Alters Talladega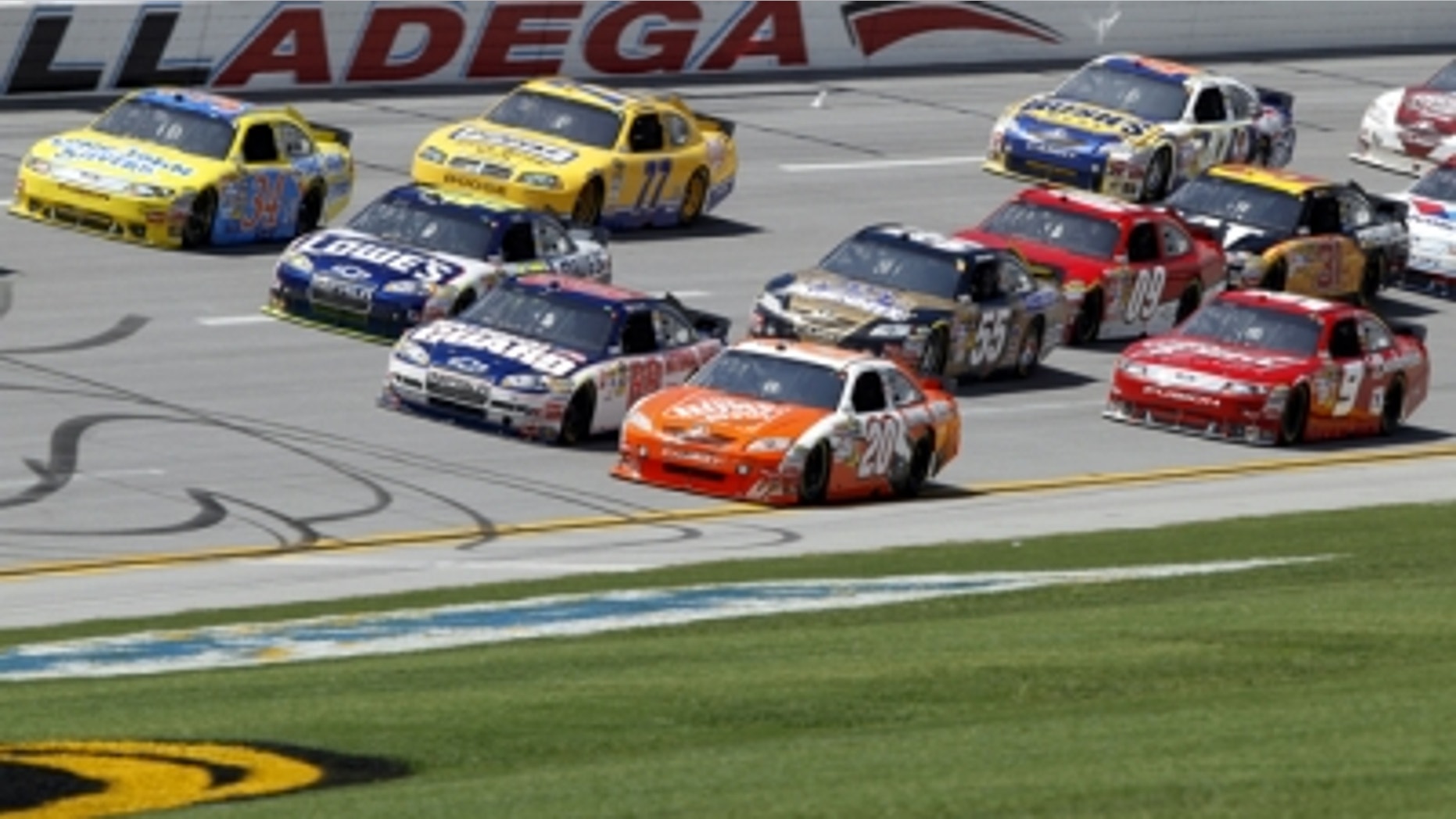 One thing is certain entering this NASCAR weekend: Racing at Talladega Superspeedway has changed over the years. Back when I started, you would run 210-215 miles an hour. The speeds have slowed over the years, but the excitement has not.
Going to Talladega this time, we don't know what to expect because it was tandem-car racing there last year and NASCAR was determined to break the tandems apart. Officials accomplished that at the restrictor-plate race at Daytona International Speedway in February, and we saw the big-pack style of racing — old school, if you will — back at Daytona.
So we're all going to Talladega with our eyes wide open and very, very interested to see what we've got, because we don't know. It used to be that you knew what you had to do to win. Right now, heading into this weekend, no one knows what to expect.
When I won at Talladega, the red flag came out with a few laps to go and you had to figure it out as you sat there. I was leading, and I had to block really hard . . . to be able to get the win. And I'm going to bet that's what it's going to be like this time. A big pack like you saw at Daytona, maybe being able to get together and push the guy for a lap or two, but it's going to be able a gamble.
I've had some good runs at Daytona and Talladega. You just keep your eyes wide open and try to make sure that if something goes wrong, you have an exit strategy. A lot of times, being at the wrong place at the wrong time, there's nothing you can do. You're going to be sucked into it.
There's always the potential for a crash. Back in the 1980s and '90s, you didn't always walk away from them. It hurt. You knew there was a chance that you could get hurt at Talladega. Today, of course you don't stop going for it, because you want to get a win. I just hope that no one hits me in the door and it doesn't turn over or catch on fire. I feel pretty good about the chances of not getting hurt.
So who is the favorite?
You could probably narrow it down to 10 guys who would have the best chance of winning.
I would say Jimmie Johnson, obviously, he won there last year. Me, I know how to win, so that would be another. Denny Hamlin won at Kansas and Kyle Busch won at Richmond, so you would have to say those two, maybe they can get three in a row for Joe Gibbs Racing. That would be a pretty good story. Then Brad Keselowski won a few years ago when nobody knew who he was. So I would say any of us have a chance.