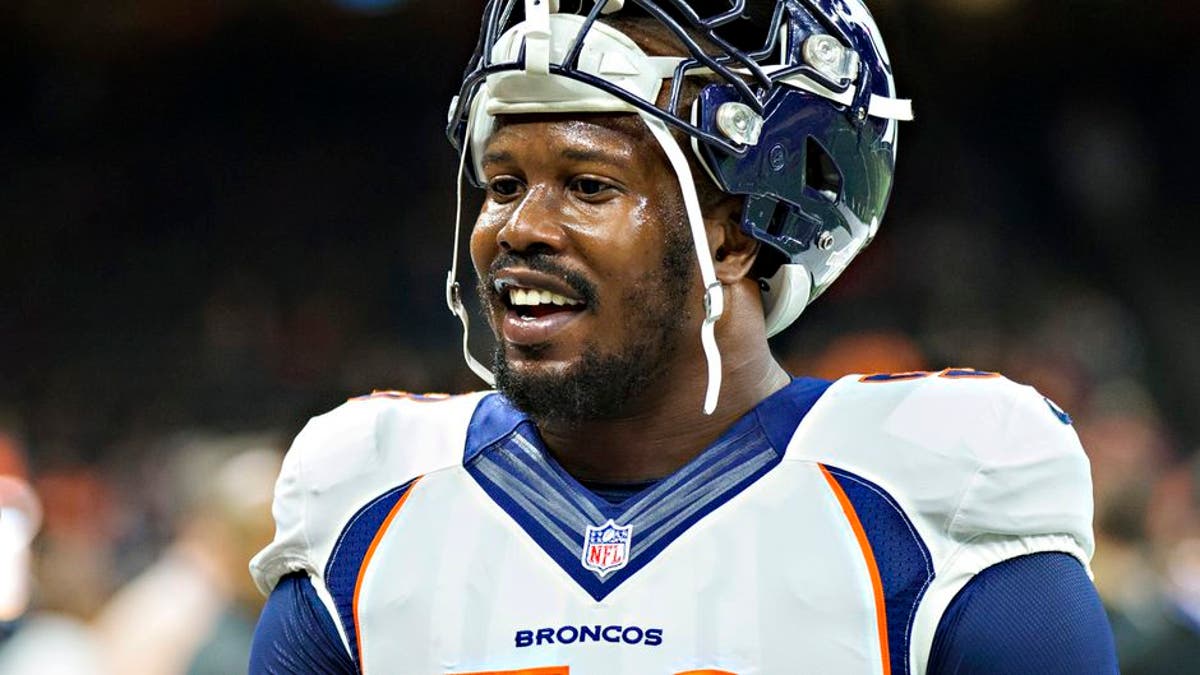 Von Miller made history this week, and it had absolutely nothing to do with his playon the field. For the first time ever, a Broncos player asked to attend the teams annual service recognition day, which is held each year to honor the organizations employees the ones who dont suit up on Sundays.
It had never happened in 18 years until Miller bucked the trend Thursday night. And it was a complete surprise. He took the podium to thank the 200-plus employees grounds crew members, equipment managers, chefs for their hard work and dedication to the Broncos.
"We couldn't do what we do if it weren't for you," Miller said. On behalf of our team, we appreciate all you do.
According to the Denver Post, Miller even stuck around to shake hands with employees who won awards and participated in a raffle.
He may be a Super Bowl MVP, but he understands who helps make the Broncos as successful as they are on a yearly basis.