Vols' D-Coordinator takes blame for fateful call; perplexed by fourth down numbers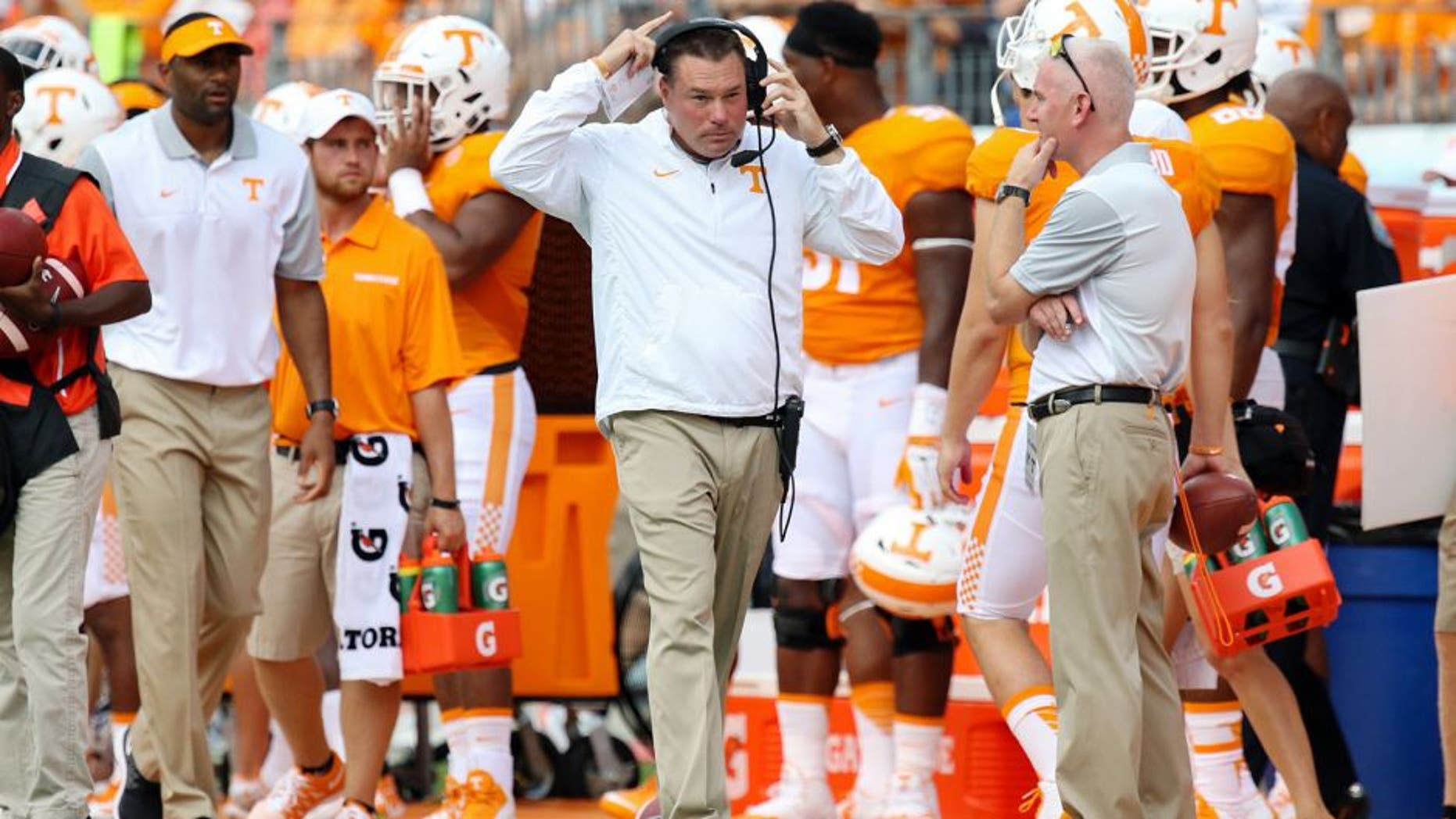 Several things had to go wrong for Tennessee to lose the game at Florida, and to the angst of Big Orange Nation, they all remarkably happened. The most confounding part of the game to defensive coordinator John Jancek? The difference between the team's third down and fourth down conversion rates.
"It's hard to believe that we could go 80 percent on third down in a game and zero percent on fourth down," Jancek said Tuesday after practice. "They didn't do anything different. We just didn't make plays when we needed to."
The fourth down that sticks out as the worst of all is of course the final defensive play of the game for the Vols. The Tennessee coaching staff has taken a significant amount of heat for spying Gator quarterback Will Grier on fourth and 14, instead of pressuring him, which had appeared to be working at the time.
Jancek went into great detail on his call and why he made it. He also took the blame for the results of the play.
"What we saw on film is that if you matched up the coverages to the routes, his first instinct was to run," Jancek said. "If you watch the Kentucky game, I think he was the leading rusher in the game. He didn't have the patience to sit in there. He took off a lot against Kentucky so we opted to show a four down look that we were rush and then would drop (spy) Chris (Weatherd) out. Once he saw the routes matched up, he took off and we ran him down several times it worked great. I probably went to that call one too many times. I have to deal with that. There's no excuse. We are going to get it done."
The Vols' defensive coordinator doesn't agree with the notion that his defense got tight down the stretch. In fact, Jancek said he believed his players are playing too loose on critical fourth downs. Something he vowed to adjust before facing Arkansas.
"I see it just the opposite," said Jancek. "I see (them seeing) it as it's just another down and it's not. This is fourth down all the chips are slid into the middle of the table. You have to find a way to make a play. You have to have a sense of urgency."